INTRODUCING,
OUR BODIES, OUR MINDS

!

BUILDING SUPPORTIVE COMMUNITIES FOR SURVIVORS OF SEXUAL VIOLENCE

Our Bodies, Our Minds is an embodied, active theatre-based workshop* exploring the mental health impacts that sexual violence can have on survivors and communities.

A variation of our Movies for Mental Health (Sexual Violence) program, we harness theatre and embodied activities to engage with young people on the vital topic of mental health and sexual violence, inspiring them to tell their own stories and explore those of others.

The event also connects survivors and allies with mental health resources available to them, empowering them to seek support and heal as individuals and communities.

*Our Bodies, Our Minds workshops are only offered in an in-person format.
Learn more about Our Bodies, Our Minds ↑

I learned greater empathy and compassion, how to give space and time to heal, but always letting survivor's know you are there for them ."
— OBOM participant at CSU Channel Islands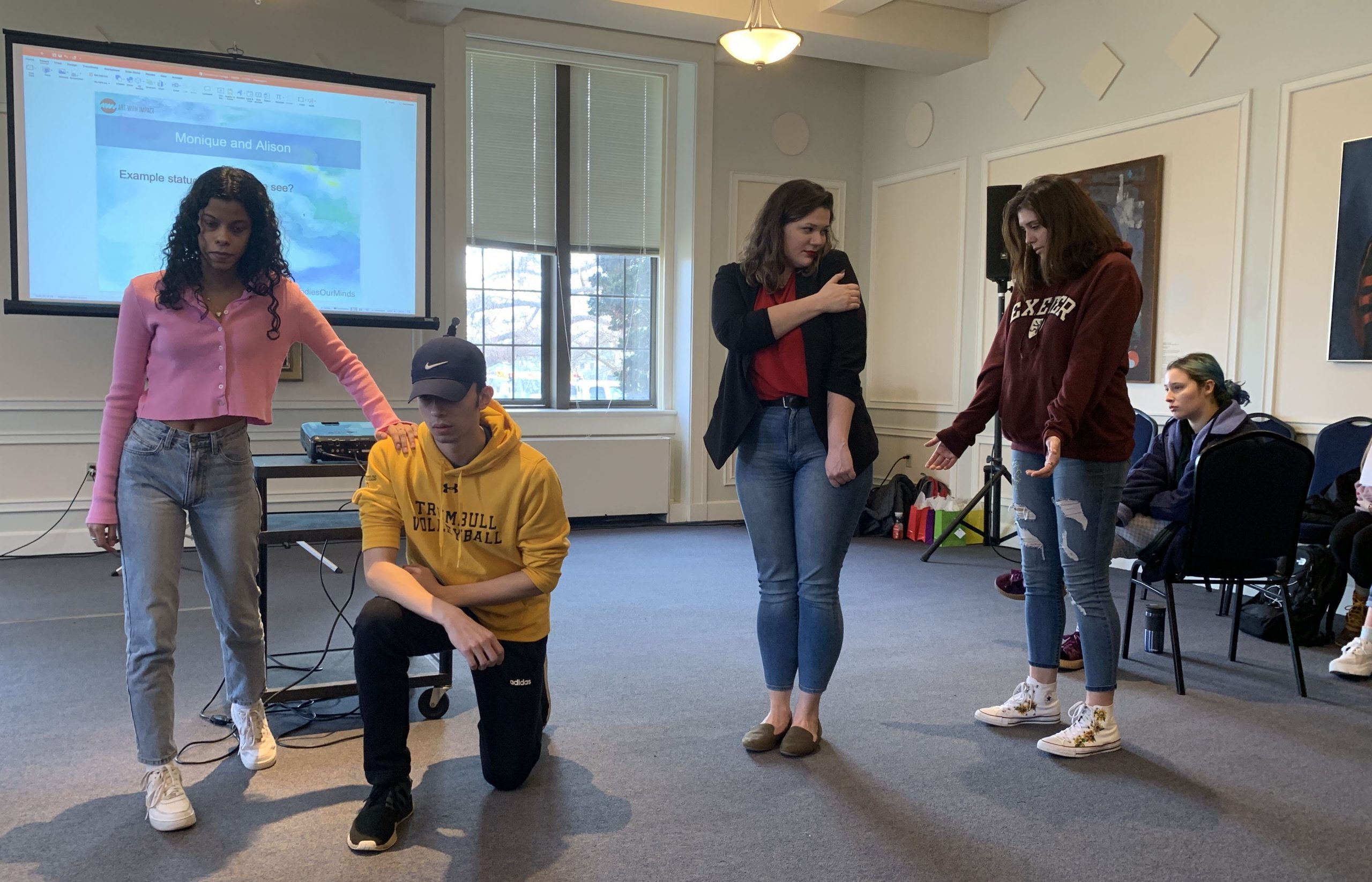 My main takeaway from the workshop is learning about the impact our own experiences can have on the way we support survivors.
— OBOM participant at CSU East Bay
Some of the theater-based practices in Our Bodies, Our Minds include and / or were drawn from:

I took away how important it is for people to be aware and supportive around survivors. Experience of sexual abuse affects the person's life so much, and if their stories are not heard it's too easy to become insensitive to that.
— OBOM participant at McGill University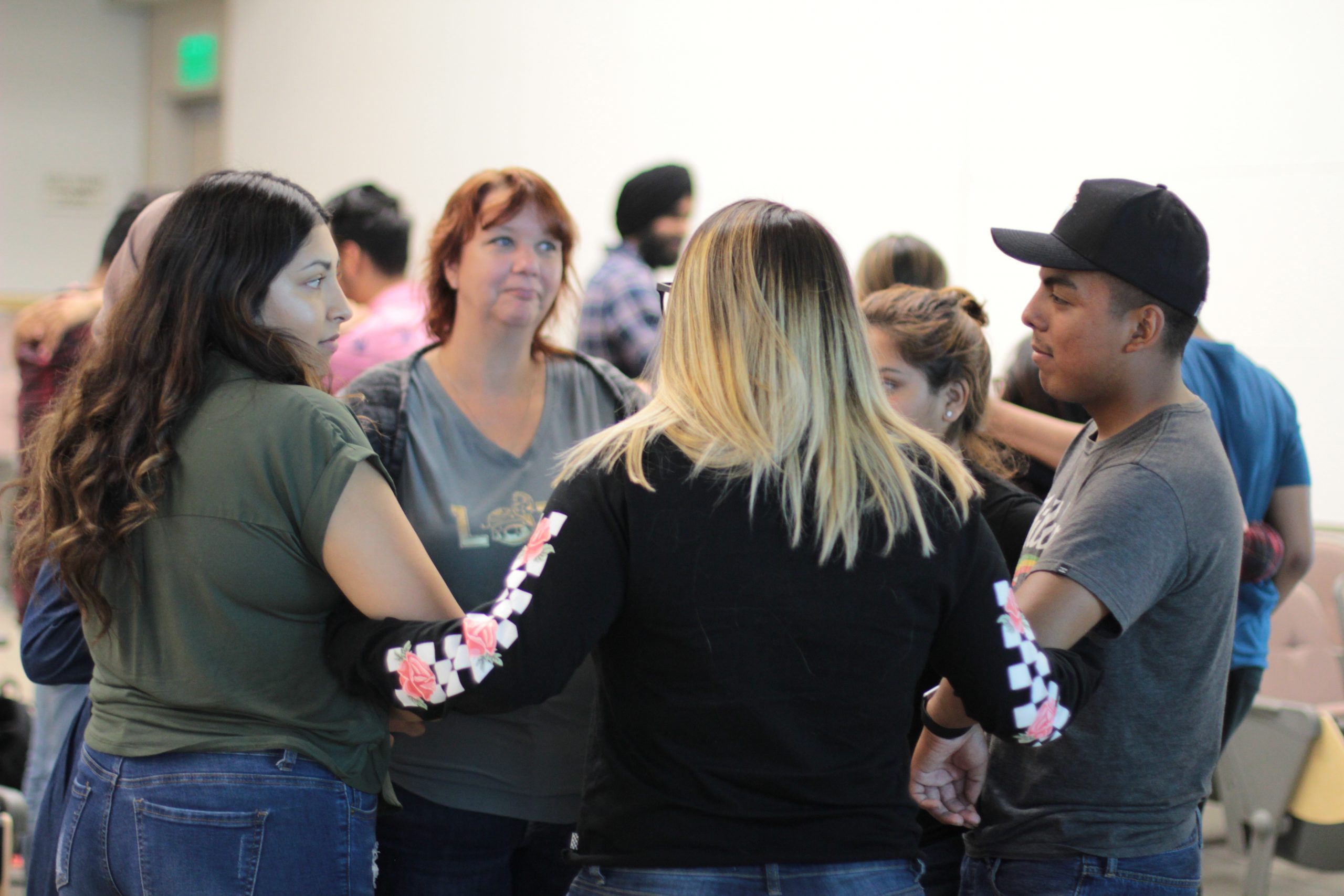 It was an honor for me to get to be part of a group dedicated to improving our collective understanding of sexual violence and engaging in a powerful communal experience. I have immense admiration and gratitude for the work Art With Impact does. As I look forward to increasing opportunities to serve the public's health and wellness, I will carry this experience with me.
— OBOM participant at Shasta College
TAKE AN INSIDE LOOK AT THE OUR BODIES, OUR MINDS AGENDA AND OUTCOMES:
Our Bodies, Our Minds is for everyone! We view sexual violence as a community issue—everyone knows at least one survivor of sexual violence. Our theatre-based curriculum includes:
Embodied techniques and activities that welcome all people to step into different roles, and build empathy for others
Exploration of potential mental health impacts of sexual violence (including anxiety, PTSD, depression, eating disorders, self hatred, fear, insomnia, and others.
Reduced feelings of isolation and stigma related to symptoms of mental health issues caused by sexual violence.
Education around how to support survivors as friends, family, partners, and peers.
Panel discussion with lived-experience speakers and direct connection with mental health and sexual violence resources available on campus and in the community.
Designed to create more supportive communities for survivors of sexual violence, some outcomes of the program include:
89%
are more likely to take action to support yourself or others when it comes to healing from sexual violence
97%
believe this workshop can help communities be safer and more supportive of survivors of sexual violence
96%
felt the event raised awareness about the mental health impacts of sexual violence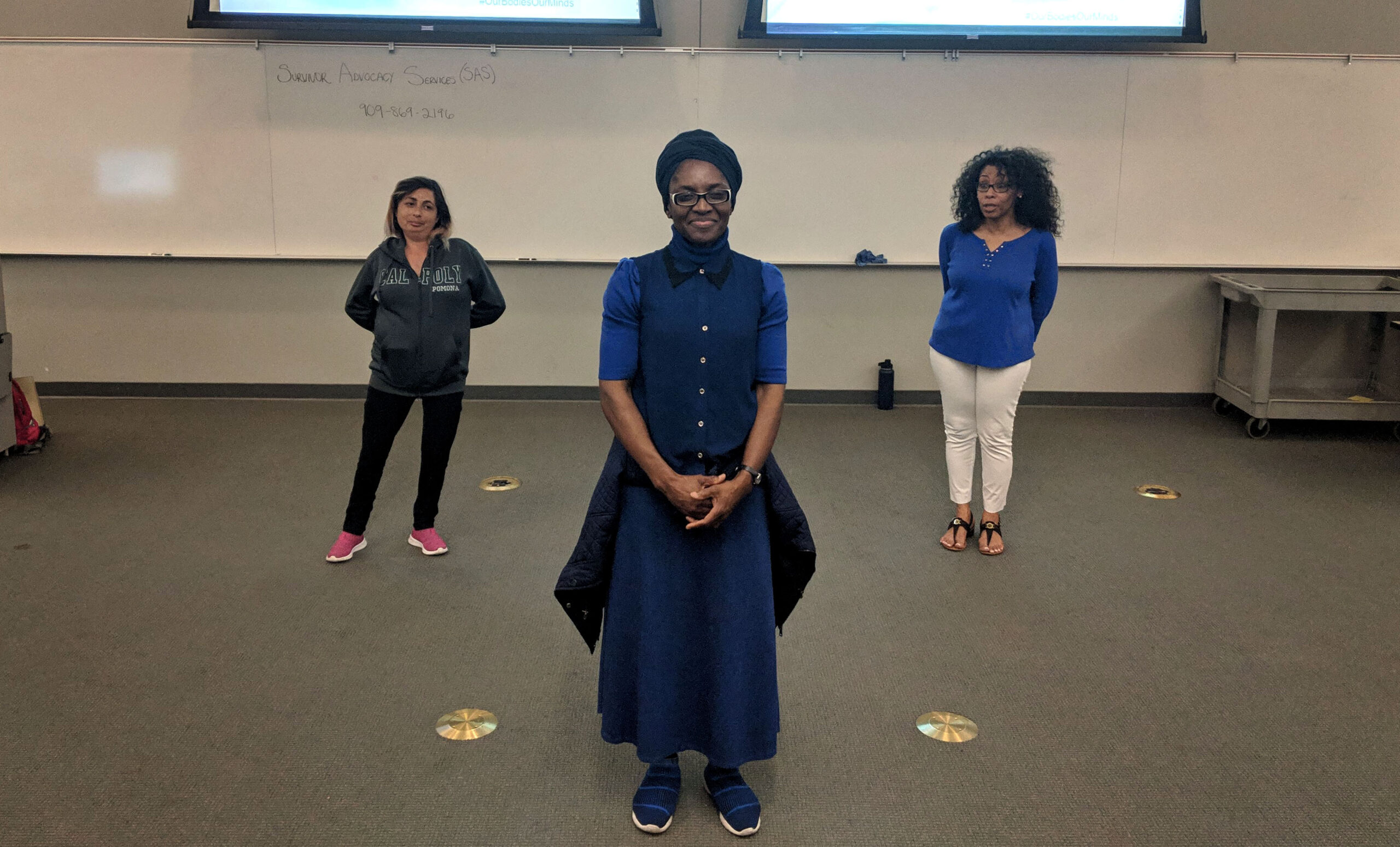 OBOM PANEL OF STUDENT SPEAKERS AND MENTAL HEALTH RESOURCES, Kennebec Valley Community College ↑

"OBOM is an excellent experiential program. Our facilitator was a master at guiding the participants through truly sensitive territory and allowing them to discover new and beneficial ways of responding to sexual violence.
— OBOM participant at San Juan College
WORKSHOP LOGISTICS
Art With Impact handles (almost) everything on the planning end of things—from creating marketing materials to prepping student panelists and providing set up on the day of the workshop—freeing you up to choose a venue, promote to your students, and select which mental health resources you'd like include on the panel.
No upcoming workshops are on the calendar... yet! Check back soon.