Voices With Impact 2023
Art With Impact presents…
Voices
With
Impact

2023
An online film festival highlighting underrepresented topics related to mental health!
A VIRTUAL FILM PREMIERE AND FESTIVAL OF IDEAS!
Voices With Impact is a year-long project that celebrates mental health stories told by filmmakers with unique perspectives and lived experiences.
Filmmakers across the world submit proposals to tell stories about underrepresented narratives related to mental health, and our distinguished jury members select the strongest ideas from the group. Ultimately, ten teams are awarded $7,500 each to support the creation of their short films.
The 2023 topics for five-minute short films are:
The virtual world premiere of these films will take place at the end of June, 2023 and will followed by a week-long film festival driven by community dialogue, in which our esteemed storytellers used their films to lead interactive, enlightening sessions, further exploring burnout, climate change use, mental health, and social justice.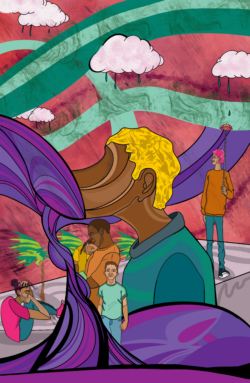 We rely on a dedicated group of mental health professionals, filmmakers, and subject matter experts on burnout and climate change to review applications and identify which films to support. Click below to meet our generous and gracious jurors who selected the winning filmmakers.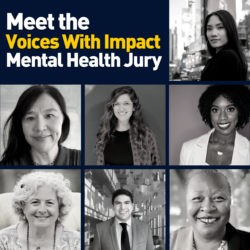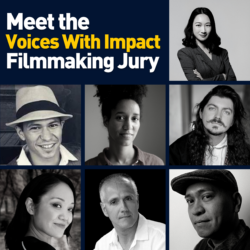 FILMMAKERS
Our recipients for 2022 are yet to be announced. We received proposals from over 200 filmmaking teams for 2022's Voices With Impact program, a very competitive year. Our filmmakers always demonstrate the artistic vision, creative might, and production know-how to create exceptional short films. Click below to meet our filmmakers.
Voices With Impact would not be possible without our sponsors. These community partners share our passion for art, mental health, and equity. They invested in Voices With Impact to support the mental health of the communities we serve.