'Yogawoman' Explores Body Image, Modern Life, and the Transformation of an Ancient Practice
When a college professor of mine first introduced me to yoga in a theatre arts movement class, I could not imagine ever enjoying it.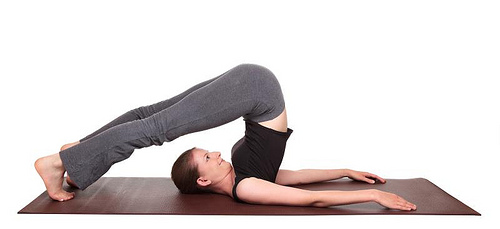 "My torso is crushing my windpipe. Rad."
Fifteen years later, I can't imagine living without it.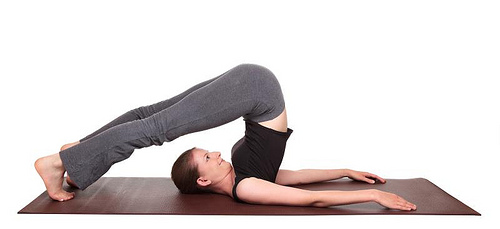 "My torso is crushing my windpipe! Rad!"
After a few years of on-and-off practice, I got back into regular yoga over last summer, and the effect it's had on me has been nothing short of remarkable. I could go on and on about how much better and stronger I feel, and how much more I respect and love my body, but…I think I'll go ahead and leave those topics to the experts.
With boutique yoga studios continually popping up in trendy urban areas (and with the ever-increasing price tags on expensive stretchy pants in popular stores like Lululemon), you might think yoga is nothing more than the pet pastime of certain (young) demographic. But this ancient practice comes from a past much richer than even the most gentrified city neighborhood, and its benefits span all ages, races, and genders. And that gender part is no small detail when you consider how an activity that was originally designed exclusively for men has become such a positive and powerful force in the lives of women today.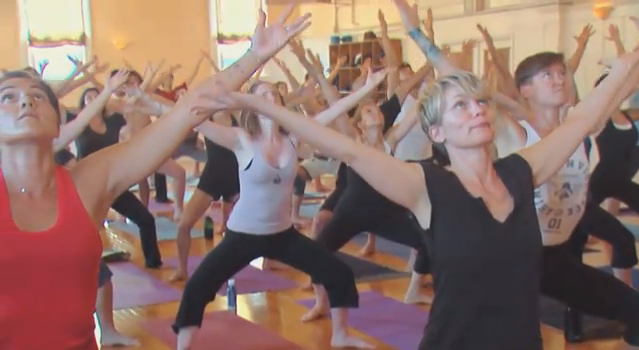 In fact, director, writer, and producer Kate McIntyre Clere chose to include only women when gathering the sea of experts for her latest film, Yogawoman, and indeed found no shortage of women to tell the story of yoga as it is framed by our lives—and our bodies—today.
Filmed in nine different countries, Yogawoman explores the lives of women dealing with "depression, pregnancy, menopause, addiction, poverty, parenting and even finding some peace and dignity in dying," and how they can strive to find balance in a world that often leaves them feeling inadequate.
Yogawoman premiered in New York at the Angelika Film Center and screened there through October 25th. It premiered in various locations throughout California on October 26th and 27th.
---
All content on Art With Impact is available to all, free of charge and without ads. If articles like this are valuable to you, please consider supporting Art With Impact.
This matters!