Wellness for All: October 2 – 8, 2022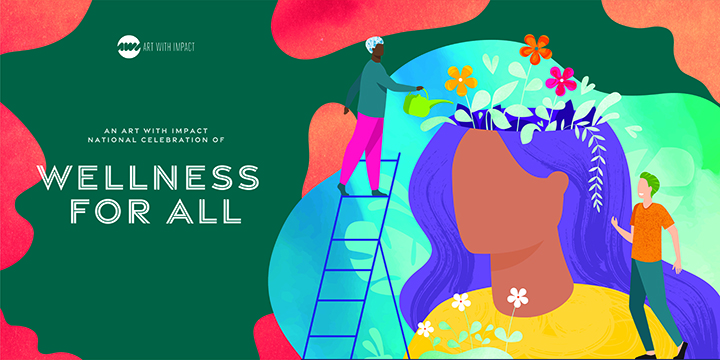 A week-long celebration of wellness on college campuses across the US and Canada
This fall during national mental illness awareness week college students throughout the United States and Canada will join together to celebrate Wellness for All!
Based on aspects of Art With Impact's powerful workshops, Wellness For All is a "program-in-a-box" event kit designed to provide high impact for attendees and streamlined implementation for organizers.
By joining with like-minded peers throughout the country, students organizers will celebrate mental wellness on a national scale.
Interested? When you sign up to bring Wellness For All to your campus, you will receive:
Editable marketing materials
Outreach templates
Social media copy and assets
Planning checklist
Event run-of-show script that includes

Pre-recorded videos for event openings and art shares
Scripts for brief somatic (mind/body) exercises
Film downloads with captions and content heads ups
Instructions for accessibility

Participation in a nation-wide social media campaign that demonstrates solidarity and support of  all the diverse wellness looks.
If you're a student interested in hearing more, sign up to receive more information here!
Wellness for All will be held October 2 – 8, 2022
Sponsors for Wellness For All include:
Interested in becoming a sponsor? Donate here or contact [email protected] to discuss sponsorship options.