VWI 2021 Winners and Jurors
Meet Voices With Impact's 2021 filmmakers and jurors!
Over 100 filmmaking teams submitted proposals for this year's Voices With Impact program. Right when the winning filmmakers were about to shoot, and others were deep in the editing process, a global pandemic hit. They still made their films.
The faces you see here are the people who demonstrated the artistic vision, creative might, and organizational skills to create exceptional short films on a tight budget, and in a short time period.
Adàn Àvalos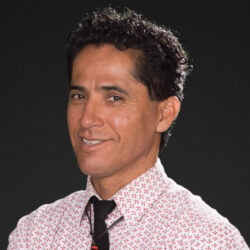 Adán Ávalos is a filmmaker and scholar who believes in exploring both theory and practice of art, directing his own documentaries and art installations. As one of eleven children from a Mexican migrant labor family, Adán has focused his artistic and scholarly career on paying tribute to the lives and experiences within migrant communities.
Film: Rompiendo Olas/Breaking Waves
Synopsis: An intimate and poetic documentary of migration, family unity and a search for healing the self, Rompiendo Olas centers on a young migrant worker who periodically fights a personal battle with anxiety and depression. Describing his illness as intense "olas que rompen/waves that break." His struggles and health exploration are the focus of our story.
Campbell X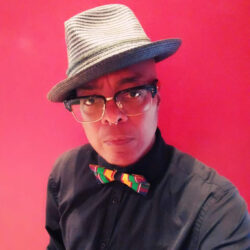 Campbell X is a writer/director who directed the award-winning queer urban romantic comedy feature film STUD LIFE. Stud Life was voted by the Guardian as one of the top 10 Black British feature films ever made. It was also in Vogue magazine as one of the best films to watch in 2020. Stud Life was also selected by the British Film Institute as one of the top 8 queer films to view while we were all on lockdown. Campbell is currently developing his second feature fiction film produced by Stella Nwimo. Campbell is the Co-founder with Neelu Bhuman of Wahala Film Fund a completion fund for short films by and about QTIPOC people.
Film: Still We Thrive
Synopsis: Still We Thrive is a film about our healing and self-care under white supremacy. Still I Thrive uses found/archive footage, pieces to camera, voice over, and music to build a story of Black mental health resilience. The film uses archive and found footage of Black people, from different times and geographical locations, to create a sense of connection via Diaspora.
Emilie Cheung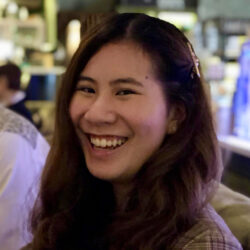 Emilie is a 20 year old shorts director based in the UK. After training with the BFI Film Academy in 2016, she made her directorial debut at 17, with a commission from Channel 4's 'Random Acts', for her short film 'Pas De Deux'. She's since gone on to direct a variety of projects; from social media commercials for 'Adolescent Content', to narrative shorts, including Underwire nominated 'Walk of Shame'. She has also worked as a 'Young Reporter' for Into Film, giving her the opportunity to interview some of the most influential names in film, such as Damien Chazelle, Richard Curtis and Millie Bobby Brown. She is currently working as an In-House Runner at SISTER, an independent production company founded by Elisabeth Murdoch, Jane Featherstone and Stacey Snider
Film: Fish
Synopsis: Leila, a British-born, second-generation Chinese immigrant, struggles with her dual identity, in an annual celebration of Chinese New Year.
Fan Sissoko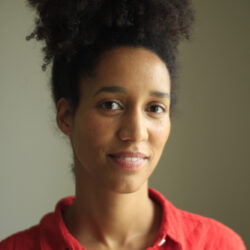 Fan Sissoko is a French-Malian artist and designer based in Reykjavik. Living at the intersection of multiple cultures, she is interested in creating experiences that urge us to shed the layers of identity that separate us from others and to explore the hidden emotions that connect us instead. Storytelling is at the core of her practice. Her work has been commissioned by the Migration Museum, the Museum of London, the Science Gallery Dublin and the National Trust London. Her latest documentary, We The People (2019), has won the Film Futures Awards as part of Little Wing Film Festival 2020. In her work as a participatory designer, she partners with charities and the public sector to involve citizens in the design and delivery of health and care services
Film: On the Surface
Synopsis: Ada, a young Black woman, goes swimming in the Icelandic sea and reflects on her experience of having a baby in a country that feels nothing like home. As she enters the freezing water, she relives her traumatic pregnancy and postnatal depression. She tries to find ease and healing by facing her fears in the wild.
Hao Zhou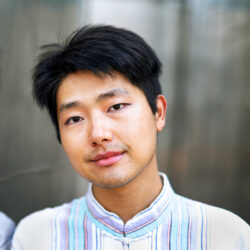 Hao Zhou is a filmmaker and photographer from Nanchuan, China. Across mediums, Hao develops work with experimental tendencies, often centering LGBTQ+ characters and themes. His notable creative experiences include making two feature films, writing for Douban.com, and taking part in programs such as Cannes' Cinéfondation Résidence, Xining FIRST, and Talents Tokyo. Hao's work has been screened at numerous festivals, with awards or nominations at the Berlinale, Hong Kong, Black Movie, Nara, Queer Lisboa, China Independent, and others.
Film: Frozen Out
Synopsis: An immigrant artist in Iowa retreats to frozen prairies, forests, and swamps, seeking places to create meaningful work but also to escape the anxieties of dislocation. Delivered as a film-letter to the protagonist's young sister in rural China, the film considers his queer exile as well as mental health struggles that were too shameful to speak of in his hometown but are now improperly treated in the U.S. health system.
Jameelah Nuriddin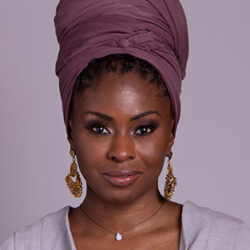 Jameelah Nuriddin is a socially conscious film and media producer, program director, and an award-winning film editor. With over 10 years in commercial production, Jameelah has had the pleasure of collaborating with top international brands like NIKE and Dove. Hailing from Atlanta, GA, her connection to her southern roots and African heritage drives her lifelong passion for social change using the immeasurable power of storytelling. Entering the entertainment industry at the age of 12, Nuriddin learned the roots of storytelling by acting alongside Black American sages, Cicely Tyson and Don Cheadle. She is an NAACP award-winning actress.
Jameelah graduated from USC with a BFA in Theatre and a Minor in Film. It is there the seed was planted to begin her non-profit work while volunteering at the Joint Educational Program (JEP). She Co-Founded 'Imaginese Youth Workshops' where she developed curriculum and guided middle school and high-school aged children in East and South Los Angeles, and Bali, Indonesia. Her program 'Confidence through Creativity' still provides artistic mentorships in film, theatre, dance, poetry and design while connecting students to a social justice issue in their community – creating multi-generational works of art exploring gang violence, human trafficking, immigration reform, food deserts, and wealth inequality. Jameelah Nuriddin knows story; and has lived her life believing the power of storytelling and empathy will reveal the interconnectedness of us all.
Film: Wholeness
Synopsis: There have never been more opportunities for Black womxn than there are right now. In order to shake off misogynoir and the depths of oppression, Black womxn need to be whole, heard, and seen. Experience Wholeness examines and promotes consciousness and change from within so that we can collectively overcome anxiety, depression, and fear. Follow the story of Eva, the womxn with the Eve Gene who created life and civilization and, yet, is disconnected from herself, her origins, and her truth; journey with her through her unconscious mind as she reclaims wholeness.
Rosie Pidcock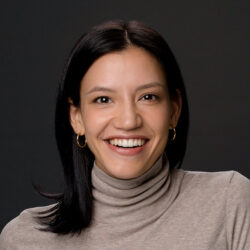 Rosie is an actor and filmmaker based on Unceded Coast Salish Territories. She holds a Bachelor of Commerce from the University of British Columbia, and a Diploma in Acting from Vancouver Film School. She produced, directed and starred in the webseries "Thank You For Ghosting" and the short film "Chime Me Again". She recently starred in Spectral Theatre's production of "counterFACTUAL" at the Vancouver Fringe Festival 2020, and "Attachments" at Rumble Theatre's Tremors Festival 2020. She is currently post-producing the The Fetishization of One Victor Mohdee, a short film that explores contemporary Black male identity and sexual fetishization through the lens of a relationship.
Half-Chinese and fluent in Mandarin, Rosie's dream is to shoot and star in a feature film in China's beautiful Southwestern Province of Yunnan. A passionate environmentalist, Rosie also volunteers her time with the youth non-profit Student Energy where she serves as both Board Secretary and a Member of the Intersectional Equity Committee. Rosie is thrilled to be part of Voices With Impact 2021 with her short film Esther & Sai, a tender portrait of two immigrant women who meet at a Canadian nursing school in 1976. Esther & Sai is based on the real life story and mental health struggles of Rosie's Mother Sai and Sai's best friend Esther.
Film: Esther & Sai
Synopsis: The night before their first day of nursing school in 1976, two female immigrants to Vancouver face unbearable homesickness.
Sideah Alladice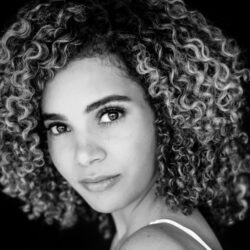 Sideah is an emerging filmmaker located in Vancouver, BC. She champions for honest storytelling, using vulnerability as an invitation to challenge perceptions. She closes the space between viewer and subject with a narrative lens to create an immersive, emotion-filled experience.
When not filmmaking, she can be found building her digital content company, Mutton Media, while completing her Broadcast and Digital Journalism studies at the British Columbia Institute of Technology.
Film: be•long
Synopsis: A Black woman recounts a 17-year battle with mental health, starting with a suicide attempt and ending in sobriety.
Thea Loo
Thea Loo is an emerging film producer and director who holds a BFA in Film Production from Simon Fraser University. She began her producing career through an administration internship at the Vancouver Film Studios and working as a production office assistant on the Amazon Studios TV series "Man in the High Castle". Thea's most recently produced short film "No More Parties" (Dir. Natalie Murao) premiered at the San Diego Asian Film Festival and was created with the funding support of the National Film Board of Canada. She is creatively producing a short narrative still in development entitled "Soule", about Filipino Canadian sneakerheads. Her directed works focus on investigating the Asian Canadian experience particularly through the lens of spirituality and the perspectives of the Filipino diaspora. Through the support of Voices With Impact, her short documentary "Nanay" will focus on patterns of trauma affecting immigrant Filipino families and shed light on their mental health journeys
Film: Nanay
Synopsis: Nanay is a 5 minute documentary following two Filipino Canadians who recount their experiences as children of Filipina migrant workers. Their stories unveil the alienation, confusion, and trauma that impacts immigrant Filipino Canadian families within which mothers are separated from husbands and children for many years because of labour migration and labour export policy.
Ziyao Liu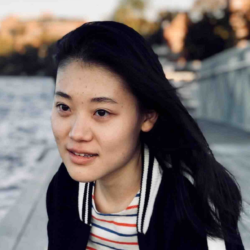 Ziyao Liu is a Chinese writer/director/editor based in Los Angeles. She is an MFA candidate at UCLA directing program. She cares deeply about groups of people and subcultures that are not often seen on screen in both Chinese and American society. She creates films of a personal nature to generate empathy and understanding in people who are otherwise very different. She received her B.A. in film from University of Wisconsin-Madison, where she developed a midwestern work ethic.
Film: Could Have, Should Have
Synopsis: Stuck here alone and jobless in the U.S. due to COVID-19, Lei is forced to confront the irreconcilable gap between her and her mother when her secret is unveiled.
We relied on a dedicated group of mental health professionals, professional filmmakers, and subject matter experts on the culture of masculinity and queer culture to review the film proposals and select the teams whose visions would be funded through this project. The expert humans you see here are the generous and gracious judges who selected the winning filmmakers for this year's Voices With Impact program.
Alli Simon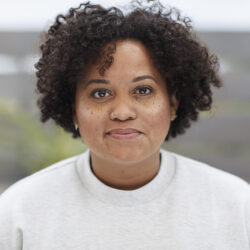 Alli has a background of project management, operations, event logistics and wellness work with SVP Los Angeles. As a 5th generation Los Angeles native, see is committed to seeing an L.A. where all people are supported and liberated. Prior to SVP, Alli worked with the Los Angeles LGBTQ Center and AIDS/LifeCycle for over 10 years as a Project Manager.
She holds an M.A. in Management from the University of Redlands and a B.A. in Communications – Public Relations. In addition to her work with SVPLA, Alli is a certified yoga + meditation teacher and community organizer who offers classes and workshops throughout the L.A. area. She believes that increased access to wellbeing and self-care practices in work and community can help foster a more connected and loving world.
Alli is Chair of the Board of Directors for ProjectQ, a Los Angeles-based non-profit that provides gender affirming haircuts and education to LGBTQIA+ youth experiencing houselessness. She enjoys long multi-day meditation retreat and traveling. Alli's wellness work has been featured in projects with adidas, Athleta, Yoga International and more.
Calvin Walker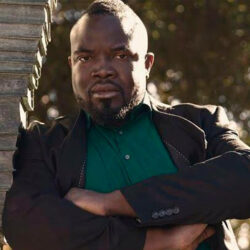 Calvin J Walker (he/him) is an award-winning filmmaker based in the Dallas/Ft. Worth area. Calvin has been active in the independent film world since 2012. During that time, he's written for producers from various parts of the world. He's directed a multitude of projects within the web series and short film space. Calvin's casting agency WM Casting Group is becoming one of the go to agencies for production companies looking to cast diverse talent. Calvin has been married to his beautiful wife, Rayanna, since 2008. They have three amazing children.
Catalina Matamoros
Catalina (she/her) is a Colombian animation director and illustrator. She studied Design at Universidad de Los Andes and later on Animation & Digital Arts at the University of Southern California.
Her first short-film co-directed by Alicja Jasina, was a semifinalist at the Student Academy Awards, and her second film "We are the immigrants has been in several festivals around the world and as a finalist as best school short film at the Iberoamerican Animation Quirino Awards. Currently, she is working on a new film, a documentary animation short film produced by Extranjero films.
Christopher Yip
Christopher Yip is an award-winning emerging writer and director. Born and raised in Edmonton, AB, Chris never saw people like him onscreen, so he moved to Toronto to tell the stories he wished he had as a kid. A child of immigrants from Hong Kong, Chris' films look at love, sexuality, and identity through a distinct diasporic lens.
Chris works as a writer for TV and is currently developing his thirteenth short film and first feature, FISH BOY. In 2020, he was named one of Reelworld Film Festival's Emerging 20 and Playback Magazine's 10 to Watch. Chris volunteers as Events Architect for BIPOC TV & FILM, a grassroots organization advocating for Black, Indigenous, and People of Colour in Canada's entertainment industry.
Johnnie Hobbs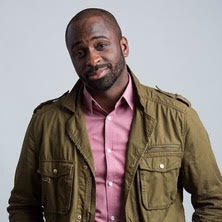 Johnnie Hobbs III is a filmmaker and tap dance teacher. His directorial efforts include Pan African Film Festival Best Film Nominee "Nostalgia", short film drama starring Dule Hill (The West Wing, Psych), Chloe Arnold (Syncopated Ladies) and Jason Samuels Smith. Winner of Best Short Film at The Cleveland Urban Film Festival, "NOSTALGIA" has been shown on Aspire TV, and SHORTS HD Channel. Johnnie has since directed and produced five other short content works. In addition, he has directed motion capture pre – visuals mocap company, House of Moves.
A long time tap dancer and performer from Alaska to Guatemala , Johnnie teaches as an Adjunct Dance Professor at AMDA LA, Hussian School, as well as The Colburn School and Edge Performing Arts Center in Los Angeles. He's been an Artist in Residence at University of Colorado, guest speaker at Broadway Dance Center, Temple University, Santa Monica College, and Art Institute of Philadelphia to name a few.
Katherine Ponte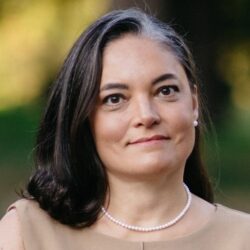 Katherine Ponte, BA, JD, MBA, CPRP (she/her) is a mental health advocate, writer, entrepreneur, and a lawyer. Katherine has degrees in political science and law from two leading Canadian universities and an MBA from the Wharton School of the University of Pennsylvania. She is a qualified Certified Psychiatric Rehabilitation Practitioner. Katherine has been living with severe bipolar I disorder with psychosis and extended periods of suicidal depression for 20 years. She is now happily living in recovery. Katherine is the Founder of ForLikeMinds, an online mental illness peer support community, and Bipolar Thriving: Bipolar Recovery Coaching and the Creator of Psych Ward Greeting Cards, which visits and distributes greeting cards to patients in psychiatric units. She is a member of the Board of the National Alliance on Mental Illness-New York City. Katherine is the author of ForLikeMinds: Mental Illness Recovery Insights and a monthly contributor to the NAMI National Blog. She also actively collaborates with the Department of Psychiatry, School of Medicine, Yale University. A native of Toronto, Canada, Katherine calls New York City and the Catskills home. She is the child of Portuguese immigrants to Canada, has lived abroad in Brazil and is an immigrant herself to the U.S. where she has lived for 20 years. Her life's mission is to share her hope and inspire others to believe that mental illness recovery is possible and help them reach it. In two years since reaching full recovery and starting to share her story publicly, her work has reached over one million people.
Naghmeh Farzaneh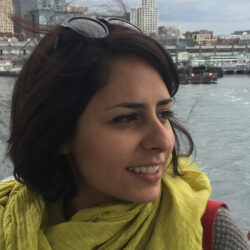 Naghmeh Farzaneh (she/her) is an independent Iranian filmmaker and animator based in Chicago. After finishing her BFA in painting in her hometown, Tehran, she found the stories she had to tell were bigger than the surface of a canvas. In her exploration for a new medium, she began her first animated film, Trapped in Time. The work received international recognition at many film festivals. In 2011 she immigrated to the United States to continue filmmaking and earned her MFA in Animation at the Rochester Institute of Technology. Naghmeh has done extensive work in two-dimensional animation, collaborative works with independent artists and filmmakers, and served on the juries of several international film festivals. In a short span of time, her latest film Scent of Geranium about her immigration out of Iran was officially selected in more than 60 festivals around the globe and was awarded in prestigious festivals such as the International Short Film Festival Oberhausen, Animateka Festival, 60th CINE Golden Eagle, San Francisco Independent Film Festival, 47th ASIFA East Animation Festival, Heartland Film Festival, and the New Orleans Film Festival. Naghmeh is currently a faculty member at DePaul University in Chicago where she teaches animation while passionately continuing her career as an independent animator.
Yolo Akili Robinson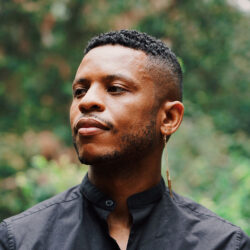 Yolo Akili Robinson is an award winning writer, healing justice worker, yogi and the founder and executive director of BEAM (The Black Emotional and Mental Health Collective). BEAM is a national training, movement building and grant making organization dedicated to the healing, wellness and liberation of Black communities. Yolo has worked primarily in three areas: Batterers intervention/family counseling with Black men and boys, HIV/AIDS, and healing justice/wellness work. In 2018, Yolo was awarded the prestigious Robert Wood Johnson Foundation "Health Equity Award" for his work. He was also featured at the 2020 BET Awards for an "Empowerful spotlight", highlighting his work facilitating the vision of BEAM. His writings and work have appeared on Shondaland, GQ, Women's Health, USA Today, Vice, B.E.T, Huffington Post, Cassius, Ebony, Everyday Feminisms and much more.
Keith Chau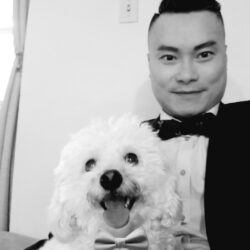 Keith Chau (he/him) currently works as a Senior Analyst at the Anti-Racism Secretariat at the Department of Canadian Heritage. Keith is a dedicated public servant who has held progressive positions advising the government on important policy areas such as copyright, international trade & treaties, labour, and multiculturalism. Before transferring to the public sector, he worked in the non-profit sector for approximately seven years. During this time, he directed a mentoring program focusing on re-integrating parolees into society, fundraised for a youth social entreprise, and advised immigrants on tax filings.
Keith joins Art With Impact because the organization merges both his professional and personal interests in the arts and mental health. His life experiences have brought him to become a strong advocate for those suffering with this disease and want to devote his effort to create more awareness and decrease mental health stigma. In his spare time, Keith is a volunteer host for A Taste for Life, an annual fundraiser for HIV/AIDS and captains a volleyball team.
Robin Means Coleman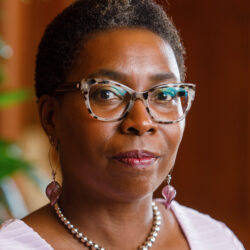 Robin R. Means Coleman is Vice President and Associate Provost for Diversity and a Professor in the Department of Communication at Texas A&M University. An internationally prominent and award-winning scholar, Dr. Coleman's work focuses on media studies and the cultural politics of Blackness. Dr. Coleman is the author of Horror Noire: Blacks in American Horror Films from the 1890s to Present (2011, Routledge) and African-American Viewers and the Black Situation Comedy: Situating Racial Humor (2000, Routledge). She is co-author of Intercultural Communication for Everyday Life (2014, Wiley-Blackwell). She is the editor of Say It Loud! African American Audiences, Media, and Identity (2002, Routledge) and co-editor of Fight the Power! The Spike Lee Reader (2008, Peter Lang). She is also the author of a number of other academic and popular publications.
Dr. Coleman is featured in, and co-executive produced, the critically acclaimed, award-winning documentary film Horror Noire which is based on her book Horror Noire: Blacks in American Horror Films from the 1890s to Present. The film features a 'who's who' cast, to include: Jordan Peele (Get Out; Us), Tananarive Due (My Soul to Keep), Ashlee Blackwell (graveyardshiftsisters.com), William Crain (Blacula), Rusty Cundieff (Tales from the Hood), Rachel True (The Craft), Ernest Dickerson (The Walking Dead; Bones), Keith David (The Thing), and a host of other horror stars and experts.