The Dubai International Film Festival Features Social Issues Facing the Modern Arab World
It's not easy being a modern woman.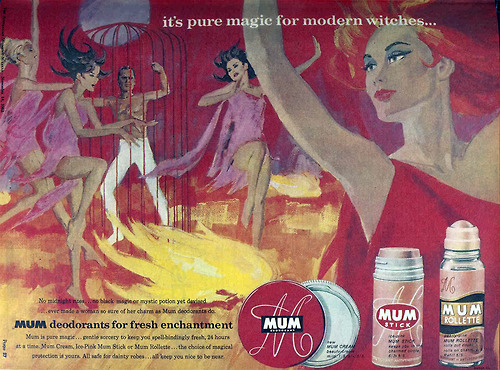 Especially if you're actually a modern witch who requires a deodorant that can stand up to vigorous pagan dance rituals…? I'm so confused right now.
In Arab society, however, the challenges facing today's women emerge from both the traditional and modern worlds, as is reflected in two featured films in the Muhr Emirati category of this year's Dubai International Film Festival.
In director Juma Al Sahli's film The Goat's Head, depicts the plight of an Arab woman, Hussa, who never appears on screen, but whose world is completely controlled by the men around her. The decision to keep Hussa somewhat invisible emphasizes the universality of her struggle to maintain a sense of individuality amidst the men who seek to control and overshadow her.
Delving into more technological topics, Mansour Al Daheri's Mirage.net focuses on a different kind of male control – specifically, the manipulation and blackmail of women by way of the Internet. What the women believe to be an innocent search for love soon turns sinister, and what follows is described as "a strong case for modern communication as incompatible with society's traditions." Al Daheri was inspired by the story of a woman who was blackmailed after searching for a mate online, and he hopes his film will open the eyes of other women before they make the same mistake.
"It's a serious issue not only in our community but worldwide and I felt we need to talk about it," said Al Daheri. "In the end, if we can save even one girl or change the mind of one radical, then I think we've achieved something."
Departing from the female-centric subject matter is Half Emirati, a documentary about Emiratis (people of the United Arab Emirates) of mixed parentage, and the subsequent cultural and societal effects of their background as they operate in daily life. Director Amal Al Agroobi—who herself was born of an Emirati father and Syrian mother—said the project had been a long-term goal of hers, and hopes that half Emirati citizens will someday learn to embrace their heritage. "I want people to celebrate their uniqueness — and not see it as a disadvantage," says Al Agroobi.
All three films screened on December 12, 2012 at Mall of the Emirates as part of the ninth Dubai International Film Festival.
---
All content on Art With Impact is available to all, free of charge and without ads. If articles like this are valuable to you, please consider supporting Art With Impact.
This matters!