The African Football Film Festival Prepares to Celebrate its Second Year
You know what everyone wants to talk about following weeks upon weeks of the World Cup? Soccer!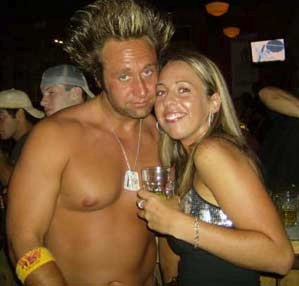 I'm sorry – that's FOOTBALL. It's hard for me to remember that to the rest of the world, "football" means "soccer" instead of "overpaid DUI aficionados."
(Although, in fairness, Jeff Reed was only charged with criminal mischief. For tearing a paper towel dispenser off the wall. Carry on.)
You might think that it would be difficult to pull together a film festival specifically about football (the soccer kind, not the other kind), but seeing as how our own country is filled to the brim with a colorful culture of rabid NFL fans, it's not all that unusual to learn of the African Football Film Festival, happening this weekend in Lagos Nigeria.
Now celebrating its second year, the AFFF exists to blend "sporting festivity with cultural and social issues that are important to many young Africans." The Lagos NGO PLAY!YA hosts the festival as a way to further its agenda of using sports to "communicate and address topics such as human rights, social integration, youth empowerment, violence prevention and health awareness." The three-day event will feature screenings as well as discussions and interviews relevant to the social issues presented in the films. There will also be plenty of music and games onsite to keep attendees entertained between sessions.
But the films are, of course, the focus of the festival, and this year's selections explore football-specific topics, such as how trading from franchise to franchise affects young players, and other broader issues like racism and its impact on the sport. The three films featured this year are:
Director Orlando con Einsiedel's Slaves to Football: A look at Africa's network of less-than-trustworthy "football entrepreneurs" who lure young men into the sport with promises of fame and fortune.
A Fragile Dream, the 2011 film by director David Tryhorn (trailer available here) about the unstable "favelas" (slums) of Brazil, and how football provides a sense of constancy and hope to the young people who live there.
The 2012 documentary Ladies' Turn (dir. Helene Harder) that examines the first female football tournament in Senegal, hosted by the organization "Ladies' Turn."
TRAILER "LADIES' TURN" – Un film d'Hélène Harder from WENDIGO FILMS on Vimeo.
---
All content on Art With Impact is available to all, free of charge and without ads. If articles like this are valuable to you, please consider supporting Art With Impact.
This matters!