Review Round-up: P.J. Hogan's 'Mental'
One of my best friends in college was a huge fan of the P.J. Hogan film Muriel's Wedding. I had never seen it before, but was under the impression that it was some sort of wacky, light-hearted comedy – I mean, I'd seen clips of that ABBA scene, and that was pretty funny, right? So I was a little unprepared when I finally watched the entire film.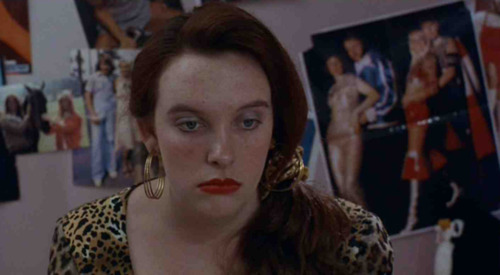 You didn't tell me you were going to BREAK MY HEART.
Now, 18 years after Muriel hit the big screen, director and writer P.J. Hogan and his tragic heroine Toni Collette have teamed up once again for the Australian-made Mental, yet another foray into the world of wacky-yet-poignant film.
According to Hogan, Mental is based on his own childhood experience of witnessing his mother's mental breakdown. After his mother's departure, his father enlisted the help of an eccentric hitchhiker, Shaz (played by Collette in the film) to help with the kids.
"When I was 12, my mother had a complete nervous breakdown and we got up one morning and she was gone," Hogan explains. "We went to my dad, who was a very formidable figure, a local politician, at that time running for re-election. We just said: 'Where's breakfast? Where's mum?' And he just said: 'She's on holiday that's the official story, so stick to it.' And we did. To be fair to my dad, we were total ratbags not only did we drive my mum crazy but we drive my dad to breaking point."
Shaz's advice to Hogan — "What makes you eccentric and wrong in this small town that you're living in could turn out to be what's normal about you" – made an impact on the young Hogan and has stuck with him through the years.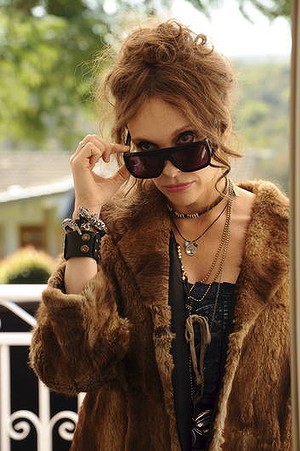 Mental does not shy away from the mental health issues that burden its characters, and those affectations are based on truth as well. Hogan's sister is schizophrenic, his brother bipolar – and both have given their blessing to have their stories told with the sincerity and compassion their brother brings to the project.
Here's what the critics have to say following the Australian premiere of Mental on October 4th:
"From the moment Collette's knife-wielding hippie hitchhiker arrives to play nanny to a dysfunctional family of girls, the disarmingly cuckoo Australian production finds its focus, punching through the humor with moments of wrenching gravity as it challenges the stereotypes of mental illness." – Megan Lehmann, The Hollywood Reporter
"Very much in the same crazy-comedy-with-serious-undertones genre as Muriel but with a much bigger budget, Mental strives hard for affection with a barrage of colour, songs, oddball characters and cinematic virtuosity. Though never less than technically impressive, its hyperactive energy, farcical narrative and racy dialogue (delivered with full-on Aussie accents) make this a young adults' movie. An older demographic may feel overwhelmed." – Frank Hatherly, ScreenDaily.com
"Cut from virtually the same autobiographical cloth as Muriel's Wedding, but stitched with a far more jagged hand and encased in an even colder heart, Mental reps a mediocre return to grotesque Australian suburban comedy by scripter-helmer P.J. Hogan. Toplining Muriel star Toni Collette as a tough-as-nails stranger who becomes a life-changing nanny to the five daughters of a dysfunctional family, pic packs enough lowbrow laughs to scrape by as a crowdpleaser for undiscriminating auds." — Richard Kuipers, Variety
Mental is scheduled for release in the UK on December 7th. The U.S. release date has not yet been announced.
source, source, source, source, source
---
All content on Art With Impact is available to all, free of charge and without ads. If articles like this are valuable to you, please consider supporting Art With Impact.
This matters!