Recently Premiered 'Before You Know It' Gives a Voice to the Gay Senior Community
There are so many wonderful things to look forward to when it comes to entering your golden years.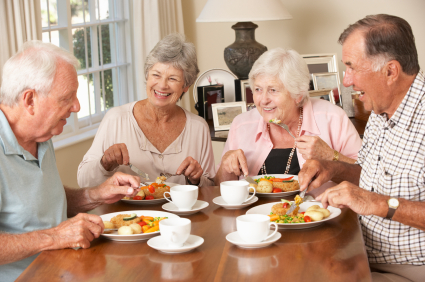 Eating dinner before the 5:00 news? AW YISS.
But, of course, there are less exciting changes in store for us as we age: health problems, loneliness, facing the death of our partners and peers. And for many gay seniors in our society, the challenge holds an additional sting — although one not widely acknowledged.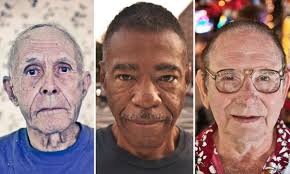 The plight of countless gay, lesbian, bisexual, and transgendered Americans over age 55 is the focus of P.J. Raval's new documentary Before You Know It, which premiered earlier this month at the SXSW festival in Austin, TX. Centered around the stories of three gay male seniors—Dennis of Florida, Robert of Texas, and Ty of New York—the film seeks to tell the story of a generation of individuals who have witnessed a great amount of change towards the gay community over the course of their lives.
"I started thinking these are stories that need to be captured now," said Raval, "and it's not even so much about the past; it's about the present."
Raval, who found his inspiration for the film while visiting senior members of a gay community center, came across some disturbing statistics while working on the project. Many LGBT seniors have been long disowned by their families, and are half as likely to have health insurance. They are also five times less likely to take advantage of social services than their straight counterparts. These struggles are mirrored in the stories of Dennis, Robert, and Ty: Dennis seeks to find a community in which he can finally be open about his sexuality, Robert clings to a makeshift group of bar partrons during hard times when his family fails to support him, Ty finds himself questioning the future of his long-term relationship when New York approves gay marriage.
Although the critics have been turning in conflicting reports of Before You Know It (one claims the film "overplays the extent to which [the subjects' unfortunate] scenarios are caused by being gay," another declares it "not only an exposé of the gay experience and the elderly experience but of the human condition"), the fact remains that there has not been much screen time given to the older members of the LGBT community. We all hope to be loved and accepted in our later years; perhaps this film will be a timely reminder of what really matters during our short time on Earth.
---
All content on Art With Impact is available to all, free of charge and without ads. If articles like this are valuable to you, please consider supporting Art With Impact.
This matters!