We are Art With Impact
Our story starts each time art changes our lives.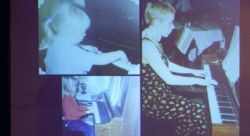 It starts with a twelve year old girl practicing piano by herself, playing Beethoven, and suddenly realizing that she is making music that causes her to feel things. That, in the midst of pre-adolescent insecurities and regardless of what any other people think, she knows that she is making something beautiful.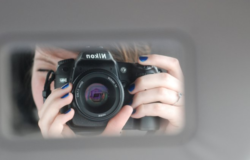 It starts with a high school student picking up a camera and finding an outlet to create a world entirely through her own eyes. To see her own world come to life and find beauty in the little things. To her surprise, others compliment her unique vision and she realizes the transformative power of photography for healing.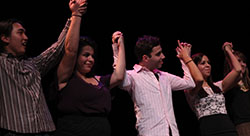 It starts with a soon-to-be college student who, after years of being bullied, discovers his community in musical theatre. To his great fortune, his eyes open to the power of the live arts to bridge all kinds of people from all types of backgrounds. He carries that recognition with him well into college… and beyond.
It starts with a 21-year-old college student who begins to process her tangled emotions around the sexual violence so present in her life and the lives of those close to her, by writing a play. Weeks later, sitting in the audience of a production of her play, put on by fellow students who take her experiences and creativity seriously, she begins to heal, and to feel that her life and her art matters.
---
Our story matures as we realize how many, many inequalities mar the shiny surface of our society's image. As we're slapped in the face countless times, brought back to the reality that ugliness, hatred, inequality, oppression and injustice will continue to thrive unless we use the power of our voices and actions and artwork to create visions for a new way of existing.
Our story comes into its own as we embrace the knowledge that we each have the option to change our own lives in small ways and big every single day. And what's required to do that is the ability to look inside our own selves, see what's there, consciously choose to accept it, then build on what we've got.
'Cause here's the thing. When we think of "mental wellness," this abstract concept that our organization exists to promote, we don't think of the absence of mental illness. We think of the personal reflection, growth and optimism inherent in the creative process.
Our story boils down to a bunch of people who believe in mental wellness: growth, healing and truth. We are filmmakers, actors, painters, photographers, dancers, business people, public servants, activists, revolutionaries, advocates, allies, siblings, parents and partners.
We believe that promoting mental wellness is a first step toward a better tomorrow. When each person approaches the opportunity of being alive from a balanced place of compassion and fertile curiosity, whole realms of possibilities will open up for us. Both individually and as a society.
Read more about
Our Vision
Our People
Our OLIVE Film Collection
Our Workshops
Annual Reports