OSOV January 2022 Speakers
Meet the Our Stories, Our Voices January 22 Speakers!
Varundeep Chawla
As a young filmmaker growing up in India, Varundeep (he/him) and his journey into motion pictures started with filming and editing homemade videos at the age of 15. By 22 his passion for film and expanding his knowledge and experience would take him halfway across the planet, where he would study every aspect of filmmaking at Humber's Film and Television Production Program in Toronto, Canada. After opening up the conversation about his own mental health concerns to his family, his aim has been to extend the discussion to his community and break the stigma against mental health. Varundeep hopes to make a positive impact in the world in every project he undertakes.
Iris Chen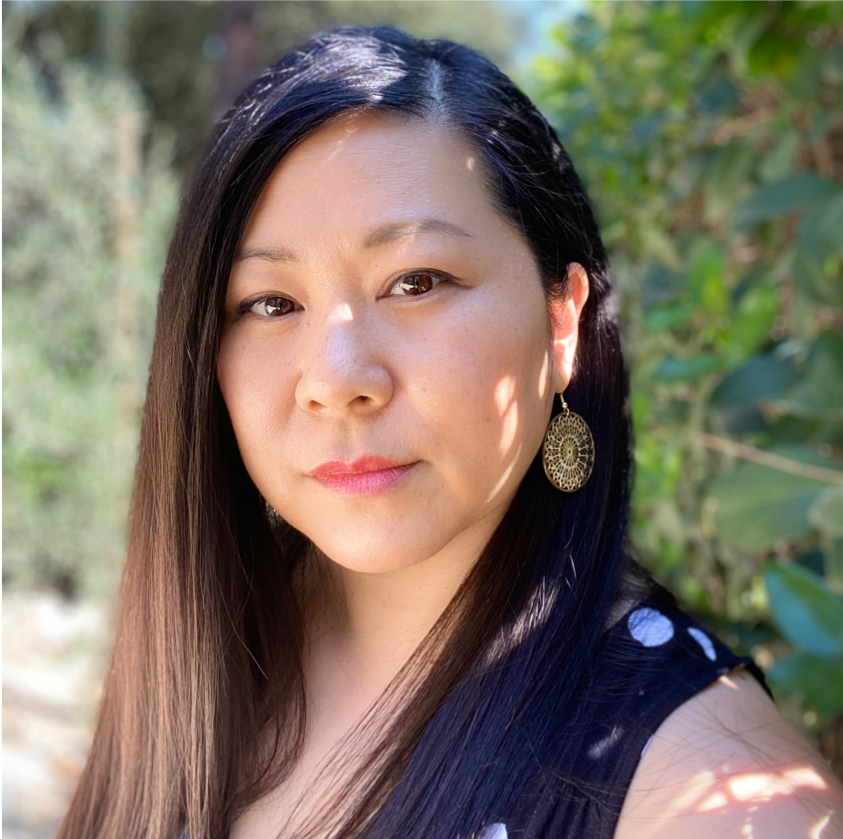 Iris Chen (she/her) is an author, unschooler, and founder of the Untigering movement. After healing from the negative effects of authoritarian tiger parenting and unhealthy cultural expectations in her own life, she's now on a mission to empower others to untiger by promoting mental health, peaceful parenting, and self-directed learning for children. She recently moved back to California with her husband and two sons after 16 years of living in China. You can read more about her adventures in her book Untigering: Peaceful Parenting for the Deconstructing Tiger Parent and on her blog at untigering.com.
Emilie Cheung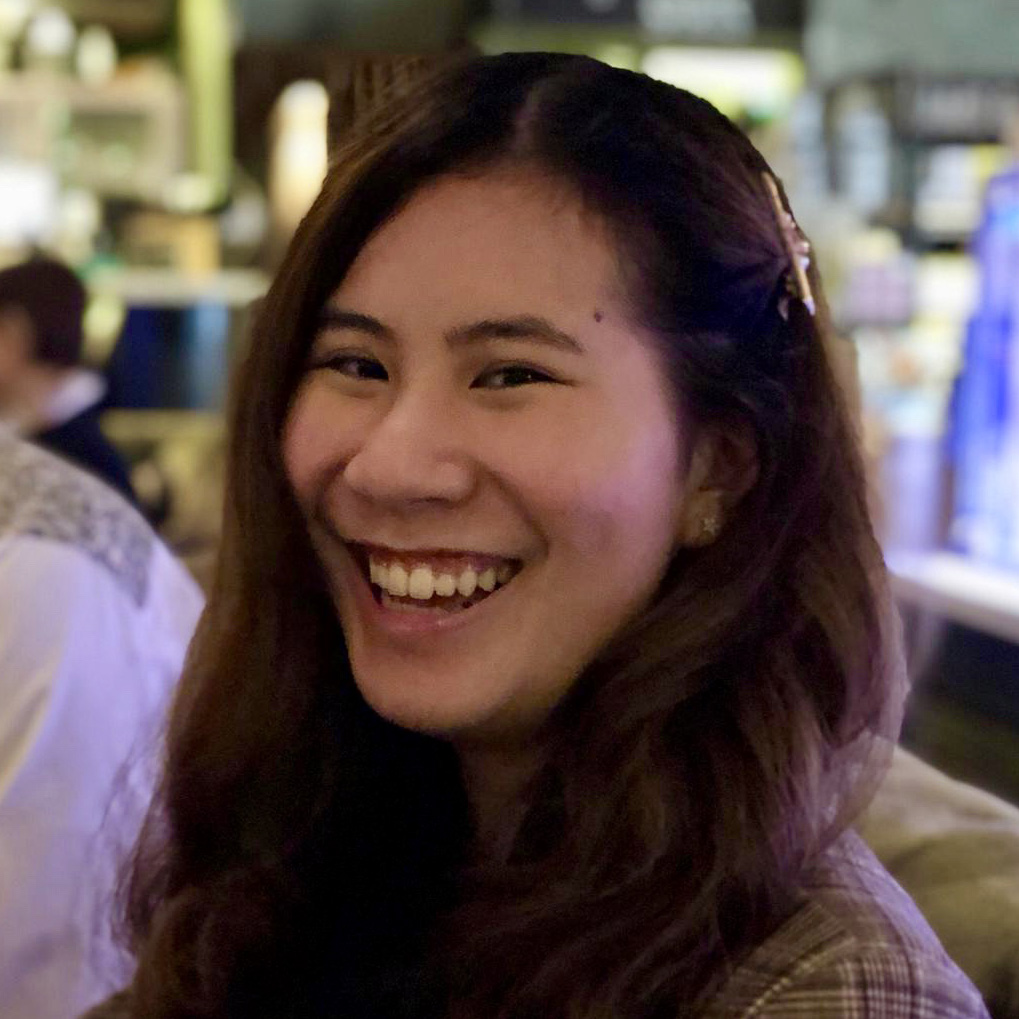 Emilie (she/her) is a 20 year old shorts director based in the UK. After training with the BFI Film Academy in 2016, she made her directorial debut at 17, with a commission from Channel 4's 'Random Acts', for her short film 'Pas De Deux'. She's since gone on to direct a variety of projects; from social media commercials for 'Adolescent Content', to narrative shorts, including Underwire nominated 'Walk of Shame'. She has also worked as a 'Young Reporter' for Into Film, giving her the opportunity to interview some of the most influential names in film, such as Damien Chazelle, Richard Curtis and Millie Bobby Brown. She is currently working as an In-House Runner at SISTER, an independent production company founded by Elisabeth Murdoch, Jane Featherstone and Stacey Snider
Varun Joshi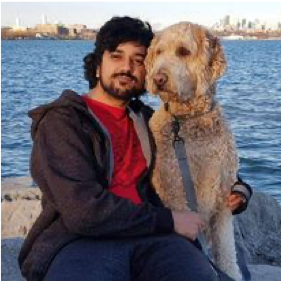 Varun Joshi (he/him) is a PhD candidate at the University of Guelph, specializing in Environmental Criminology, a member of SOCH's Men's Mental Health Team, and a dog lover. Prior to pursuing graduate school, he worked in a variety of front line public service positions, including in a peer support role facilitating substance abuse support programs for youth experiencing homelessness in Ottawa, Ontario. Varun's workshops explored the different relationships individuals can have with alcohol and how people experiencing substance abuse can approach recovery in a way that is suited to them. Soch has provided Varun with an opportunity to engage in mental health support with the community he was raised in and enjoys providing services in both English and Punjab.
Amanda Lederle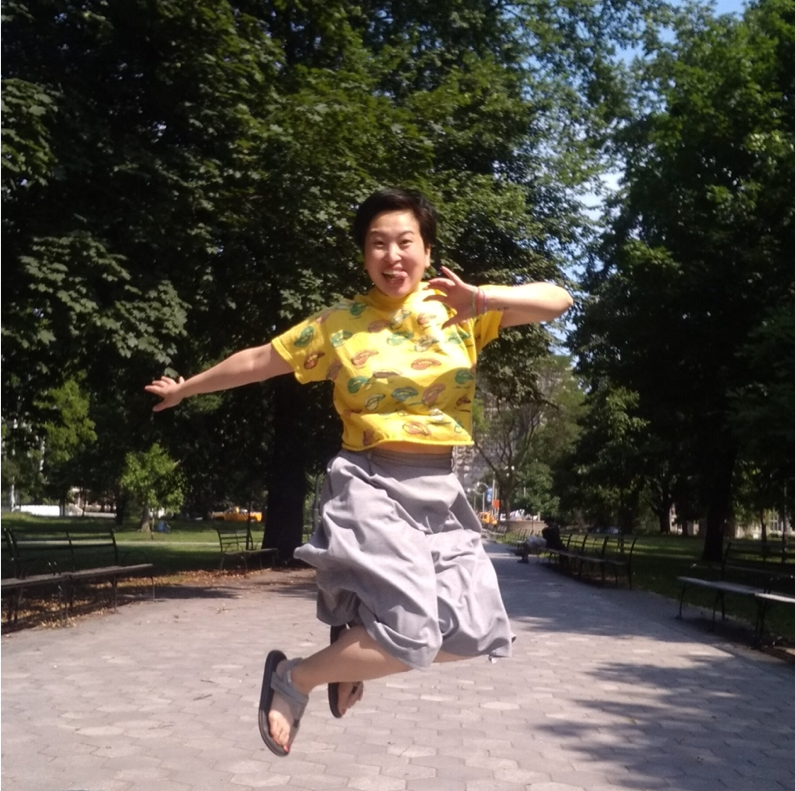 manda (they/them) is a recovering perfectionist and empathic human. They are based in Tkaronto, also known as Toronto. Amanda has focused their time to create discussions around wellness and community care. As the founder of CreateBeing, a company that focuses on creativity and mental health, Amanda facilitated workshops and created content to support people's well-being. A reminder that though we experience life differently, we are not alone.
Amanda's artistic practices include their vibrant paintings of footwear and black and white ink drawings of Emotional Maps through which they explore self-expression and acceptance, stigmas, and human connection. Amanda's work has been shown at group exhibitions, publications and has been invited to lead workshops and artist talks. They created their first mural as one of STEPS Initiative's national CreateSpace BIPOC Public Art Residency and are featured as one of five Workman Arts artists taking up themes of mental health awareness and advocacy in art galleries and museums at the Art Gallery of Ontario.
Thea Loo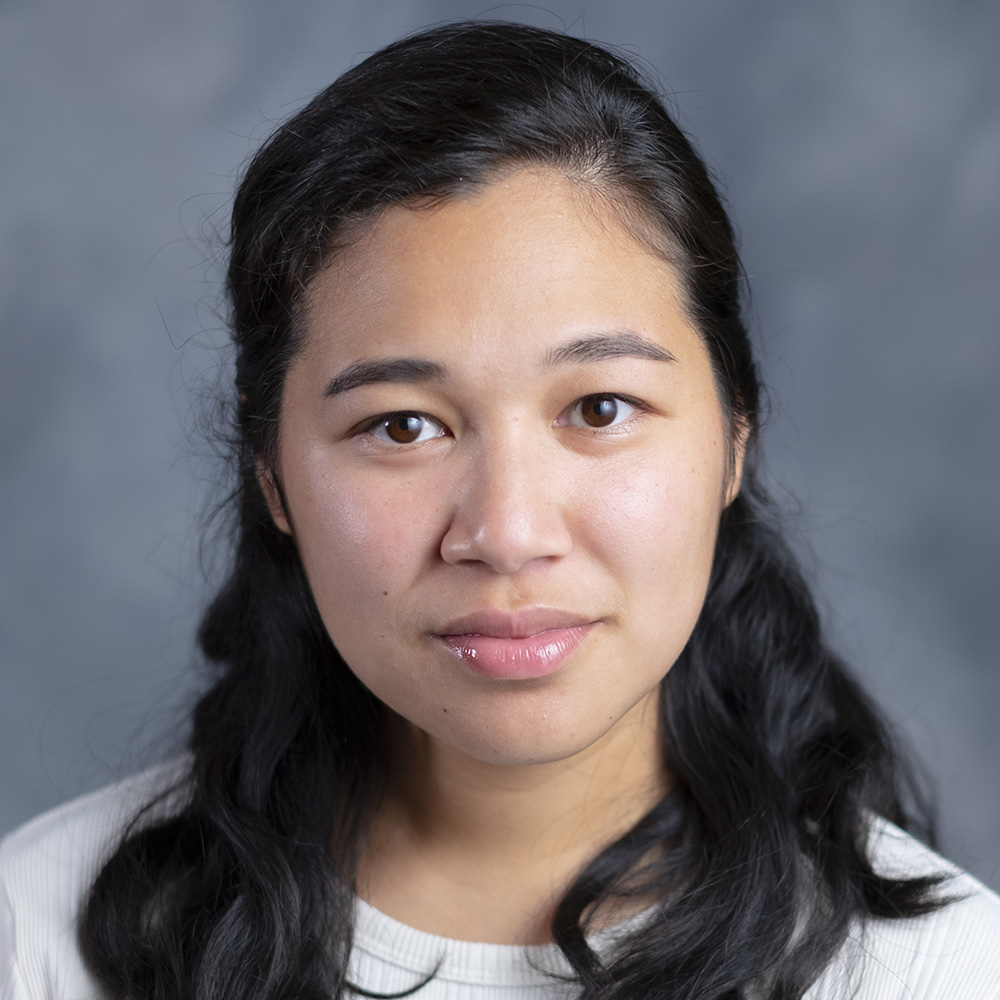 Thea (she/her) is an emerging film producer and director who holds a BFA in Film Production from Simon Fraser University. She began her producing career through an administration internship at the Vancouver Film Studios and working as a production office assistant on the Amazon Studios TV series "Man in the High Castle". Thea's most recently produced short film "No More Parties" (Dir. Natalie Murao) premiered at the San Diego Asian Film Festival and was created with the funding support of the National Film Board of Canada. She is creatively producing a short narrative still in development entitled "Soule", about Filipino Canadian sneakerheads. Her directed works focus on investigating the Asian Canadian experience particularly through the lens of spirituality and the perspectives of the Filipino diaspora. Through the support of Voices With Impact, her short documentary "Nanay" will focus on patterns of trauma affecting immigrant Filipino families and shed light on their mental health journeys.
Rosie Choo Pidcock
Rosie is an actor and filmmaker living on the Unceded Territories of the Coast Salish Peoples, otherwise known as Vancouver, Canada. She holds a Bachelor of Commerce from the University of British Columbia, and a Diploma in Acting for Film & Television from Vancouver Film School. She is the recipient of the Voice With Impact 2021 grant on immigration and mental health for her short film "Esther & Sai", a tender portrait of two immigrant women who meet at Canadian nursing school in 1976.
She produced, directed and starred in the webseries "Thank You For Ghosting" and the short film "Chime Me Again". Her stage credits include Spectral Theatre's "counterFACTUAL" at the Vancouver Fringe Festival, and "Attachments" at Rumble Theatre's Tremors Festival. Her television credits include The CW's Batwoman and SyFy's Resident Alien.
Rosie is of Chinese, Scottish and British ancestry and has lived in Beijing where she became fluent in Mandarin. Her dream is to shoot and star in a feature film in her ancestral homeland of Fujian Province in Southern China. A passionate environmentalist and mental health advocate, Rosie also volunteers her time with the non-profit organizations Student Energy and Art With Impact. She loves thrift stores, libraries and swimming in the ocean.
Lauren Salazar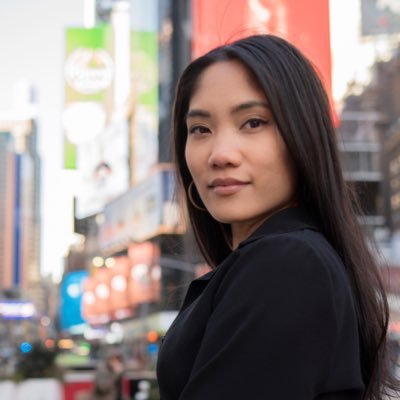 Lauren Salazar (she/her) is a proud Filipina-American mental health counselor and public speaker in New York City. California, Bay Area, born and raised, she believes just as we work out our physical bodies, we must also exercise our minds through mental fitness. Lauren aims to make mental health more accessible for the Asian American community. She received her B.S. in Applied Psychology from New York University and recently received her MA in Psychological Counseling and Ed.M in Mental Health Counseling from Teachers College, Columbia University. Lauren is currently working towards her NY State licensure as a mental health counselor. The focus of Lauren's current clinical work is with college students and identity formation. She has experience working with individuals of diverse sexual orientations and races, primarily struggling with addiction and personality disorders at Mount Sinai Hospital. Her work is trauma-informed and social justice-oriented as she helps clients create the lives they wish to live.
Sharon Uy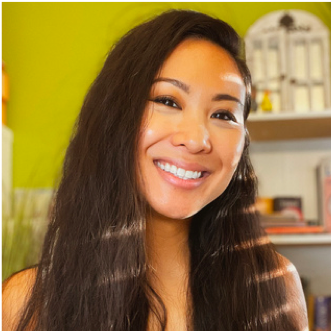 Sharon (she/her) helps guide creative, motivated, open, and spiritually-minded individuals on their journey to reconnect and reintegrate with their true selves, through her private practice. She incorporates art therapy, sensorimotor psychotherapy, mindfulness, visualization, and meditation to help her clients thrive. Sharon is a Licensed Marriage and Family Therapist and Clinical Registered Art Therapist, as well as a writer, artist, and yogi.
Amy Wong
Amy (she/they) is a multi-disciplinary artist and activist, based in Tkaronto in the Dish with One Spoon Territory. As a descendant of indentured labourers, she recognizes the importance of nuanced, inclusive mental health dialogue that takes intersectionality, histories of migration, and intergenerational trauma into account. She is passionate in her learning about arts-based healing, social movements, and race and power relations.
She is thrilled to be facilitating mental health workshops for young adults with an organization that shares similar passions and values. When not plotting against the kyriarchy, you can catch her climbing rocks, making family-sized bags of chips disappear, and convincing stray cats to love her.
Angela Zhe Wu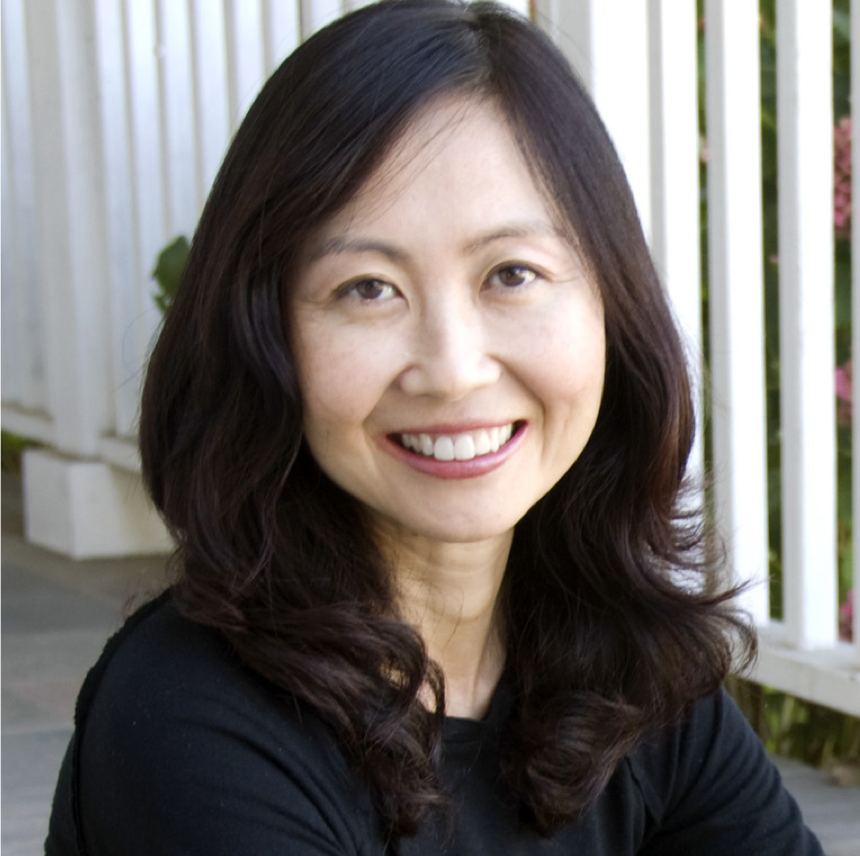 Angela (she/her) became a psychotherapist after working a journalist in China and then moving to the United States to advance her education. After overhearing a conversation between a mother and daughter at an art exhibition, Angela realized that understanding one's self and others were essential to living a happy life. This experience led her to delve into psychology and spirituality, on both a personal and professional level, ultimately earning a Master's degree in Counseling Psychology from CSU East Bay. Today, she helps individuals, couples and families solve a variety of problems by tailoring her treatments to meet the needs of each person and situation. Her passion for art brings creative approaches to her work, through her private practice and community engagement.
Hao Zhou
Hao (he/him) is a filmmaker and photographer from Nanchuan, China. Across mediums, Hao develops work with experimental tendencies, often centering LGBTQ+ characters and themes. His notable creative experiences include making two feature films, writing for Douban.com, and taking part in programs such as Cannes' Cinéfondation Résidence, Xining FIRST, and Talents Tokyo. Hao's work has been screened at numerous festivals, with awards or nominations at the Berlinale, Hong Kong, Black Movie, Nara, Queer Lisboa, China Independent, and others.