Student Voices: On art and living with bipolar disorder
My name is Marinna Shareef, and I'm a multidisciplinary artist from Trinidad and Tobago. As someone who is manic-depressive, I often use my experiences with mental illness as inspiration for my work. For World Bipolar Day on March 30th, I released a special photo-manipulation series on the bipolar attacks I have. It's titled "The Attack" series, and consists of four pieces.
Through my work, I try to figure out the patterns that occur from my attacks so that I can learn how to safely get through them. While going through them, I often scribble the feelings I have in a notebook and come back to the concepts later, after a period of healing. To create my digital art, I conceptualize my scribbles into photo edits using my camera and Photoshop. I play around with my original ideas as well as experiment to see how best I can evoke feeling. Doing this allows me to analyze my attacks, and help eradicate the self stigma I feel. Despite being clinically diagnosed and being treated for bipolar disorder, I often feel as if I am the reason for my manic and depressive attacks. When I have hallucinations, I try to either forget they exist, or dismiss them as "bad thoughts." But as time has shown, ignoring my problems make them so much worse. You feel as if you're helping your friends around you by hiding what you're going through, but the truth is, being open and expressive with your thoughts is the first step to getting better. If you're not comfortable with what you're going through, you cannot comfortably get help. You need to be on board to give one hundred percent of your effort into leading a balanced life.
I personally still find it hard to be open with my friends and family with what I go through, especially since I live in a place that has such a strong stigma against the mentally ill. With my art, I can figure things out in an organized way, and put it out there rather than use words to tell people how I feel. Being bipolar is something I will have to deal with for my entire life, but it does not have to be a struggle. If you think you need help, ask for help. Your happiness comes first. Figure out your mental illness in your own way, and be confident in who you are. Your mental illness doesn't define you, it just guides you to find a different way through life. By creating "The Attack" series, I hope that I can encourage others to be more open with their mental issues, and get the help they need.
You can view some of the series below: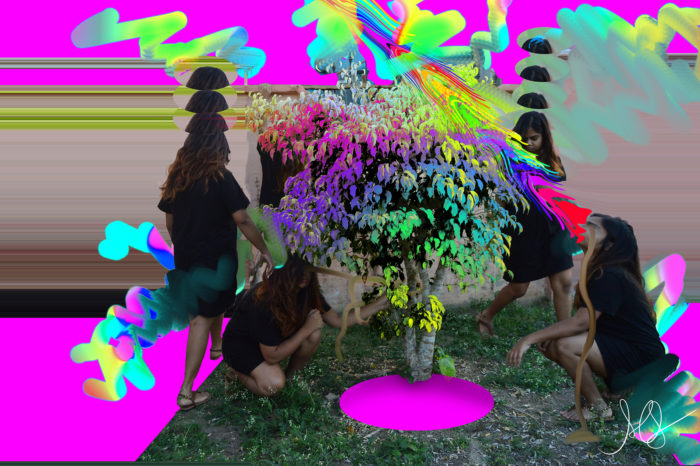 Fruit of Mania: A visual look at how manic episodes feel. I feel like every single second of my time needs to be spent doing a multitude of things. Mania for me just feels like I need to keep moving, keep creating and keep doing. "The Fruit" of this situation is the amount of things I can get done, as well as the progress I make in myart. However, I feel like I can do anything and can get myself into plans that are impossible to execute, (which I cannot clearly think through at the time.) It also feels like a very long sugar buzz, and can last up to weeks at a time. Like the colors in this piece, I feel intense and feel as if I am too much. But I cannot stop going.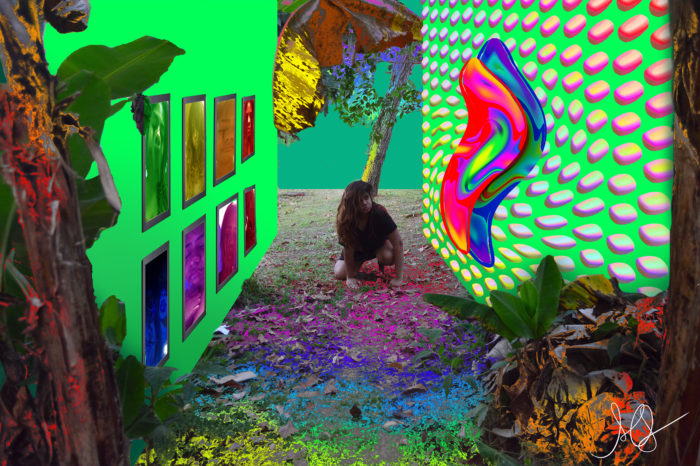 Hall of Tears: A look into how a depressive attack feels. A corridor of dark thoughts and only memories of the bad. There is no recollection of the good, only framed pictures of tears and struggles. I am alone in the jungle of my mind. I feel as if I can't move, I cannot do anything, and I am not enough. It is an empty feeling that cannot be expressed through words.
Marinna is a current student The University of the West Indies, pursuing a bachelors degree in Visual arts. Want to submit a blog of your own?
Connect with us!
---
All content on Art With Impact is available to all, free of charge and without ads. If articles like this are valuable to you, please consider supporting Art With Impact.
This matters!