New film from TADS seeks to raise awareness about childhood anxiety and depression
For every ounce of joy that a new parent feels, there are ten more ounces of terrifying uncertainty about how in the world to take care of this tiny, screaming person who has suddenly materialized.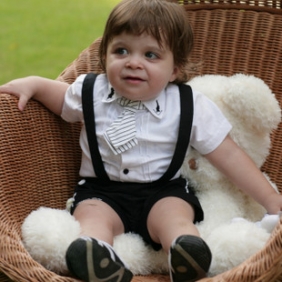 The adorable clothes help, but still: TERRIFYING.
What makes the difficult and ever-changing task of parenting even more challenging is when your child struggles with a mental illness. Deb and Steve Boczenowski of Groton, Massachusetts know that struggle well, having witnessed their son Jeffrey's battle with anxiety and depression for years before he ended his own life in 2010.
Hoping to use their tragic experience to help others, the Boczenowskis founded Teenage Anxiety and Depression Solutions (TADS) two years ago as a way to "raise awareness about mental health issues in our society, especially depression and anxiety, and in so doing, help to prevent suicide." TADS seeks to lessen the stigma of mental illness and help parents seek the professional help they need to properly diagnose and treat their child's condition – something the Boczenowskis struggled with throughout Jeffrey's childhood and into his adult life, and the subject matter of the new TADS film Removing Obstacles to Help and Treatment.
Premiering in the Richardson-Mees Performing Arts Center at Lawrence Academy in Groton on October 17th, the film featured interviews with the Boczenowskis, as well as home video footage of Jeffrey and discussions with mental health professionals about what to do if you sense your child may be showing signs of anxiety or depression.
Perhaps the most remarkable thing about the new TADS film is who made it: students from Nashoba Valley Technical High School shot all of the footage under the direction of their teacher, Eric Stevenson, and with the creative direction of clinical psychologist Steve Liljegren. It seems fitting that a film designed to help young people burdened by mental illness was created by a group of teens not much younger than Jeffrey Boczenowski was when he took his own life.
The TADS film is slated to screen again this week at Ayer-Shirley Regional Middle School, followed by a panel discussion.
---
All content on Art With Impact is available to all, free of charge and without ads. If articles like this are valuable to you, please consider supporting Art With Impact.
This matters!