Maternal Mental Health Addressed in Forthcoming DARK SIDE OF THE FULL MOON
Without consulting any statistics, I am willing to bet that most mothers have experienced a…less than ideal presence of mind during pregnancy and the post-partum period.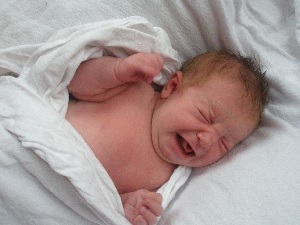 I have no idea why that would be the case.
Unfortunately for the millions of women seriously affected by perinatal and postpartum mood disorders, new mothers are often dismissed or belittled when they seek help for such conditions. The inconsistencies within the medical community when it comes to screening and treating these disorders has created a dangerous breeding ground for postpartum and pregnancy-related depression, anxiety, and psychosis—which, in its most extreme instances, has lead to the tragic death or severe injury of a child. Sadly, there is no lack of such stories in the news, including the recent incident in Miami, where a woman allegedly suffering from postpartum psychosis attempted to drown her 3-month-old son in a lake.
Maureen Fura and Jennifer Silliman are two mothers who survived the harrowing journey of pregnancy and postpartum mood disorders, and are now teaming up to film a documentary on the topic, seeking out other women who have shared this common experience. In their forthcoming film, Dark Side of the Full Moon, the pair intend to place special focus on the fact that many woman are force struggle in silence due to stigma and the lack of available (and appropriate) treatment. The exploration won't stop there: Dark Side of the Full Moon also seeks to "uncover the history, the origins, and mythology surrounding the dark side of mother, and will attempt to reconstruct the idea of motherhood, while forging a way to find the best system of care for women to find the help they need with ease, without shame, and a quick recovery."
Fura and Sillman hope to release Dark Side of the Full Moon in 2015. You can follow their filmmaking process here and on Facebook.
---
All content on Art With Impact is available to all, free of charge and without ads. If articles like this are valuable to you, please consider supporting Art With Impact.
This matters!