'Life and Death in Assisted Living' Investigates the Multi-Billion Dollar Industry of Senior Care
Making it to your golden years should, in theory, be a celebration – a time to slow down, reflect, and enjoy the fruits of a life well lived.
…just as long as the enjoyment ends by 5pm.
But when the golden years begin to show their tarnish is when tough decisions must be made, and for nearly a million Americans, that decision involves assisted living. The assisted living industry in the United States is comparable in size to the nursing home business, with more than 31,000 facilities housing residents across the country. But the regulation of assisted living facilities—which generally cater to individuals 75 or older—was left up to the states by the federal government, a situation that proved troublesome when the states could not keep up with the rapid growth of the industry. What resulted was messy at best, and tragic at worst: some of our most fragile citizens being boarded (at great expense) in ill-equipped and under-staffed facilities, where they were left to fall through the cracks of a broken system.
This is precisely the problem that Frontline and ProPublica seek to explore in their four-part documentary series, Life and Death in Assisted Living, premiering Tuesday, July 30, on PBS. The first installment of the film centers around the story of Joan Boice, an Alzheimer's patient whose care became overwhelming for her husband and family, eventually causing her to move into the Emerald Hills assisted living facility in 2008. Drawn in by the seemingly upscale accommodations, Joan's family willingly same up with the $2,500 move-in fee and the monthly charge of $7,125 for Joan and her husband to live there.
The story, of course, does not end there: Emerald Hills was woefully understaffed and unable to care for Alzheimer's patients, and the facility was reported as being in a state of "total dysfunction" by one of the nurses. Although the corporation that runs Emerald Hills insists that this situation was the exception rather than the rule, for the families of the elderly and ailing affected by neglect and insufficient care, it was no comfort.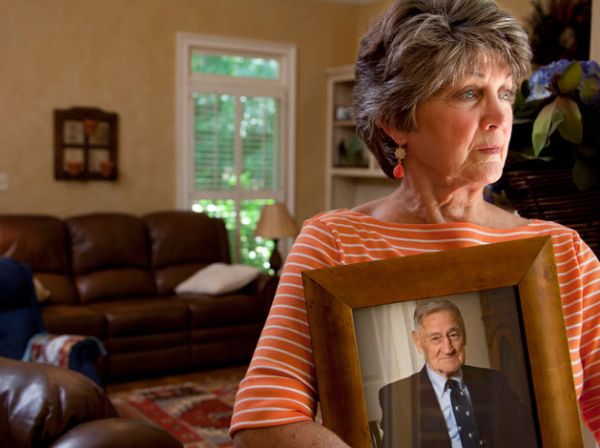 PBS is scheduled air Life and Death in Assisted Living throughout the week.
---
All content on Art With Impact is available to all, free of charge and without ads. If articles like this are valuable to you, please consider supporting Art With Impact.
This matters!