Kristen Wiig Portrays Woman with Borderline Personality Disorder in New Comedy 'Welcome to Me'
Saturday Night Live alums have really come a long way in extending their careers beyond late night comedy. Graduates of SNL have been venturing into successful film and television careers left and right; it's almost as if the world finally understands how to utilize these talented people, and it doesn't always have to be in a spin-off comedy.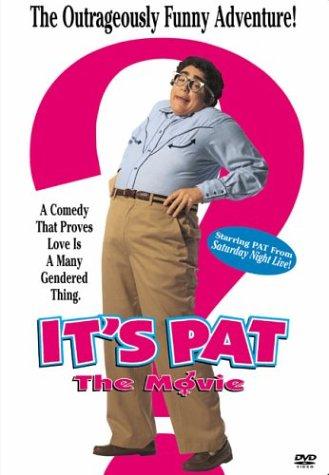 JULIA SWEENEY DESERVED MORE THAN THIS, DAMMIT!
One of the most recent SNL success stories is someone whose work we discussed just a couple weeks ago, Kristen Wiig. The undeniably funny actress who won audiences over in Bridesmaids has been steadily branching out into more serious projects, including The Skeleton Twins and the new film from director Shira Piven, Welcome to Me.
By definition, Welcome to Me is a comedy, but this offbeat story by Eliot Laurence hat premiered at the recent Toronto International Film Festival features another nuanced performance by Wiig that has garnered glowing reviews. Wiig seems to have mastered the art of portraying mentally ill characters with simultaneous sensitivity and levity (she broaches suicide and depression in The Skeleton Twins, borderline personality disorder in Welcome to Me), proving herself to be that rare actor who can make us laugh without disguising the humanity of her performance.
In a nutshell, Welcome to Me is the story of a woman, Alice Klieg (Wiig), who manages her borderline personality disorder through an odd regimen of habits. When Alice wins the lottery to the tune of 80 million dollars, she embraces the possibilities of all that her new financial freedom allows, including the creation of a television talk show about herself. Of course, as one early review points out, "wish fulfillment doesn't always lead to happiness," and we see that there are other elements at play in the story, both for Alice and ourselves as a modern society.
Welcome to Me has an impressive cast: James Marsden, Jennifer Jason Leigh, Wes Bentley, Tim Robbins, Joan Cusack, and Linda Cardellini all pad out the 88-minute film. But perhaps most impressive here is Wiig, who seems especially adept at bringing characters like Alice to life. The moral of Welcome to Me might be along the lines of "money can't buy happiness," but for the film industry, the moral here might be "hire a comedian."
---
All content on Art With Impact is available to all, free of charge and without ads. If articles like this are valuable to you, please consider supporting Art With Impact.
This matters!