Journalist Jeremy Scahill Fights for 'Dirty Wars'
What does activism mean to you?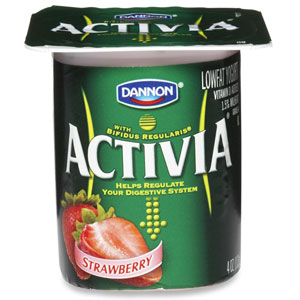 Later: what does Activia mean to you? I see you, Jamie Lee.
For "progressive journalist" and filmmaker Jeremy Scahill, activism has been a way of life since entering the world of journalism and war reporting as a college dropout, working with the infamous Michael Moore and as a national security correspondent for Nation magazine, where he penned a bestselling book on Blackwater. But when Scahill took on the assignment of filming a documentary with director Richard Rowley in 2010, he began a years-long journey that would forever change his career and worldview.
The joint project began with Rowley's focus on Afghanistan and Scahill's interest pointed toward Obama's foreign policy, but when the team began investigating night raids performed by US forces, they quickly changed direction. The result was Dirty Wars: The World is a Battlefield , a documentary (and accompanying book) that exposes the seemingly endless string of strikes and attacks at the hands of the US military, under the guidance of the Joint Special Operations Command. The hits spread far beyond the borders of Afghanistan to Pakistan, Somalia, Yemen, and other countries, where the "war on terror" even expands to include the violent deaths of US citizens.
After compiling a couple years' worth of filming into a four-hour cut, the impact of the footage seemed somehow lost, mostly thanks to the fact that Scahill was on screen through most of it, acting as a "tour guide," which sucked all sincerity out of the content. The team decided to reframe the film as Scahill's personal journey, which saved the project but put Scahill in the crosshairs of heavy criticism from peers and critics. Many complained that Scahill (or, more accurately, his perceived narcissism) got in the way of the story instead of enhancing it.
But for all the struggle required to bring Dirty Wars to the screen (Scahill says the project has taken a psychological toll on him, and he has been receiving anonymous harassing phone calls), Scahill does not regret his close involvement with the film.
"I was on a panel in Washington DC with a young Yemeni activist," shares Scahill, "and she asked why it was that white men always had to make sense of these stories for the world in order for anyone to pay attention to them. I agree with that critique, and I don't feel completely comfortable with my role in this film. I tried to tell it in a different way, but it wasn't working, so even though it's a flawed vehicle and it's hard for me to even watch the film I think we made the right decision."
Dirty Wars was released in June in the US, and will have its UK premiere on November 29th.
---
All content on Art With Impact is available to all, free of charge and without ads. If articles like this are valuable to you, please consider supporting Art With Impact.
This matters!