AWI Exclusive: An Interview with filmmaker Elizabeth Ayiku
If you're anything like us, you were blown away by our February 2018 short film winner 'Little Elizabeth' – a compassionate look into one woman's journey to recovery from childhood trauma. When we got wind that filmmaker Elizabeth Ayiku has a new project on the horizon, we were immediately excited to share it with you! We had the chance to reconnect with Elizabeth to get the inside scoop on her new project 'Me Little Me', a film that follows an African American woman in the early stages of eating disorder recovery who is also working a full-time job and carefully trying to balance the two worlds.
AWI: When did the idea for 'Me Little Me' come to fruition?
EA: I definitely had the idea for the film 'Me Little Me' first. 'Little Elizabeth' was originally just going to be one scene in the film, but that part of my journey was so special to me I wanted to do more with it. I really wanted to honor my inner child and that's where I came up with the idea to make the short  "Little Elizabeth".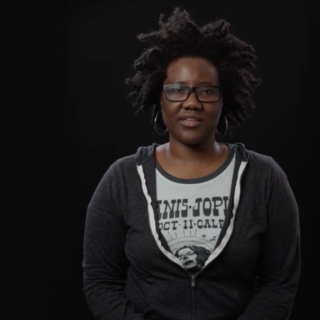 AWI: What narrative do you find we typically see about eating disorders in mainstream media, and how will this film combat that?
EA: In mainstream film and tv I feel like the emotions behind the eating disorder behaviors are almost always left out of the story. The focal point is usually just the body and what physical things are happening to it as a result of the disorder. It also unfortunately always seems to be an extremely thin young white female that is the subject of the film and the person who is in need of treatment. It's never a "non sick "looking person of color. I think after seeing so many images like that growing up I was resistant to treatment and didn't believe I was sick for a really long time. I'm hoping my film will shed a little truth on the reality of eating disorders and the fact that they're not just about being thin. They really can and do affect everyone, especially those that have had past traumas.
AWI: Can you talk more about the filming – the 'grit' of the neighborhoods in Los Angeles and The Valley as a supporting character in the film?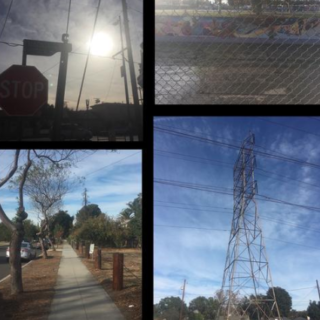 EA: I just think in films when a character's surroundings are highlighted it gives you so much information about them without them needing saying a word. I decided early on that this film needed to be shot in the Los Angeles that I know…not a dressed up version of it. I want this film to be based in as much reality as possible.
AWI: What role has filmmaking had throughout your recovery journey?
EA: Filmmaking literally gave me a voice. I wasn't taught as a child to "use my words" so I would just be angry and bottle everything up inside and suffer in silence. But when I would write or draw or act something out, that's when I expressed myself the best. Filmmaking gave me the same expressive outlet during my recovery journey. It really has been the best way to process all the feelings that came up during the toughest times.
AWI: How did the crew for the film come together?
EA: The crew is comprised of people that love and support me unconditionally.. and also happen to be extremely talented!  I knew for this project the set had to be a safe place, so that's why I chose the crew I did for this film. I couldn't be happier to be working with all of them, we're like a little family. 
Are you as inspired as we are? Check out Elizabeth's campaign on fundly.com to learn more about this important film. and to support this campaign (22 days left!) We wish Elizabeth and her inspiring team the best of luck.
https://fundly.com/me-little-me-a-film-about-recovery
---
All content on Art With Impact is available to all, free of charge and without ads. If articles like this are valuable to you, please consider supporting Art With Impact.
This matters!