'Gasland' Director Josh Fox Discusses His Sequel and the Future of the Issue-Based Documentary
I don't know about you, but I think the world was just a happier place when the only thing "frack" meant was one half of a disturbingly agile Swiss figure skating duo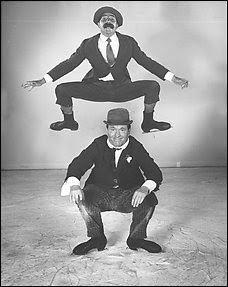 Simpler, more fabulous times.
These days, of course, fracking has a much darker connotation.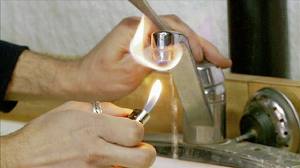 Just a reminder: water is not supposed to CATCH ON FIRE.
Fracking—or hydraulic fracturing—is the practice of injecting special fracturing chemicals into the ground in order to create channels through which petroleum or natural gas can be extracted. Problem is, those chemicals often make their way into the water supply and can cause a whole host of other contamination issues.
Those issues (including the fire water above) are the focus of Josh Fox's Academy Award-nominated film Gasland, which premiered in 2010 and gained immense popularity both on the festival circuit and beyond. The impact of Gasland (and the outrage it sparked) was not ignored by the fossil fuel lobbyists; on the contrary, they created a response entitled "The Truth About Gasland."
…to which Fox created his response, The Sky is Pink.
The Sky is Pink also attempts to discuss why Gasland's impact—though impressive—didn't bring about the changes Fox anticipated it would. Currently, Fox is working on Gasland 2, which explores why fracking continues and is often supported by Democrats (including the President), flammable water and all. As Fox says, "People think that with 150 years of fossil fuels, we've reached a standard of living that would only go down if we reduced our dependency on fossil fuels. That's just untrue. We can do it all with wind, sun and geothermal. That is completely technologically feasible."
But issue-based documentaries have come up against serious obstacles of late, including a Supreme Court case about whether Citizen United's documentary Hillary (which framed Hillary Clinton as a poor choice for President) should be aired on DirectTV and VOD and advertised on television close to the 2008 election, as it would be a violation of the McCain–Feingold Act. The sticky issues of campaign funding and corporations-as-people came into play, and the Supreme Court finally decided in favor of Citizens United.
Along those lines, The Waiting Room director Peter Nicks says he is finding it "increasingly difficult to argue that a well-told story alone — absent any obvious 'change apparatus' (whatever that means) — can make a meaningful difference in today's media landscape, where change and impact are often measured in 'likes' and 'views' on social media, or influence a direct policy change that can be traced back to the film. Funders, just like voters, often demand immediate gratification. They want to see change happen before them in real time."
But Fox remains confident in the power of film to bring about change: ""Even if the fossil fuel industry threw a billion dollars at this issue, they still wouldn't put the genie in the bottle. You have to spend a lot of money on a lie, but the truth gets out there."
---
All content on Art With Impact is available to all, free of charge and without ads. If articles like this are valuable to you, please consider supporting Art With Impact.
This matters!