From Artistry to Advocacy: Exclusive Interview with Nate Calloway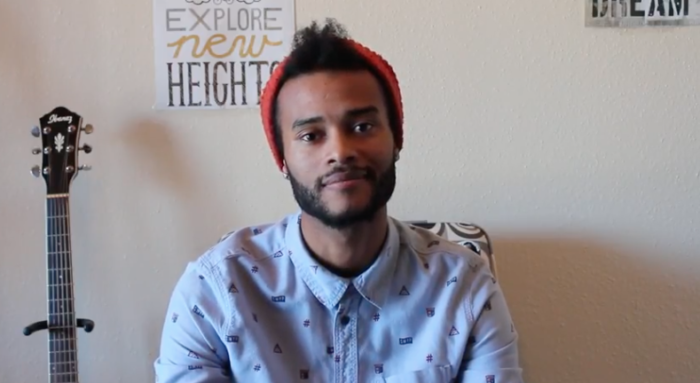 If you were given the opportunity to be signed by Pharrell Williams, would you take it? Well, we had the chance to interview Jermaine Tolbert – better known as Nate Calloway – an Austin-based artist who turned down a major record deal to look after his mental health.
Like many who have experienced schizophrenia, Jermaine's symptoms developed with extreme amounts of paranoia; feeling frantic and afraid of everything. This eventually led to depression, hospitalization, and withdrawal from most of his social and professional networks. Now, seven years later, and equipped with the tools to manage his mental health, Jermaine has a renewed outlook on life, confidence, and religion, and is in the process of releasing a novel about his experiences in the music industry and the importance of self-advocacy.
—
Born and raised in Detroit, Michigan, Jermaine was the ninth child out of ten in his family. He noticed his musical talents as early as the age of 8 by learning to play piano, and by age 16 was singing with a group in high school which ultimately launched into a Gospel music group, traveling to different churches in Detroit and surrounding states. Things continued to blossom for Jermaine – his crew was managed by a member of the well-known Urban Contemporary Gospel group 'Commissioned' and he eventually received praise as a solo artist, diving into Hip Hop and R&B.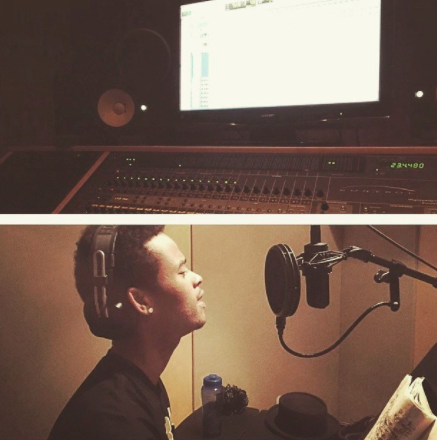 Before long, Jermaine and friends found himself hooked up with Pharrell Williams – they got straight to recording and created 15 songs. It wasn't until after his first studio session that Jermaine began experimenting with marijuana, smoking heavily for 7 months straight. Unfortunately, the impact of that habit wasn't a positive one. Jermaine was bombarded with 'really negative thoughts', and heavy weights on his emotions. As he described, he would walk into a mall and hear commotion and noise, feeling overstimulated. When he watched TV or listened to the radio he'd believe he was receiving messages intended directly for him. And he'd never experienced anything like it.
Shortly after, Jermaine was admitted to a psychiatric ward in Detroit, which simultaneously was in the midst of signing a deal and getting prepared to go to Miami to further pursue music. In the thick of this he felt instinctively that he should walk away. Instead, he spent time getting rewired and back into a state of stability. Immediately after his hospitalization and for almost three years after, Jermaine got rid of phone and distanced himself from friends and family because "I had to get to a place where I could figure out what was going on…Dealing with the popularity of the music industry and that pressure, I believed the hype…People will attach themselves to you, I was letting everyone in, they had easy access…so I had to distance myself from all of that to avoid triggers.'
Ultimately what worked best for his recovery was prayer and meditation to get to a place of 'optimal functioning'. Another huge factor in his recovery was knowledge and information both about mental health, and his true self. Says Jermaine: 'We hear that knowledge is power…but we don't know how powerful it really is. It changed my entire paradigm…a new lens to see from. The intake of knowledge shifted my perspective… (especially that) I do matter and I am important.'
As for Jermaine's involvement in the music industry, though he kept a distance for awhile, he also understands that music is apart of him and a gift that God has given him. Now he's playing the guitar, writing more, and just wrote a book about the last decade of his life, which you can learn more about below.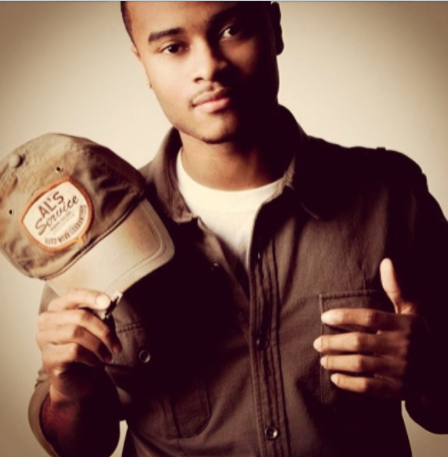 We asked Jermaine a few more questions, below:
AWI: Do you feel that the music industry as a whole is getting better at acknowledging both mental health and the role it plays on artists?
Jermaine: 'With people now coming out telling stories (like Demi Lovato and Kevin Love), it's bringing out a better conversation and more awareness, letting people know what they're going through. It's adding to our perceptions and seeing more clearly. This topic is devastating more people than we know or understand. Stigma is keeping people from speaking up even if they're struggling behind the scenes. (People speaking up) brings a lighter feel to that and reassures people can get help.'
AWI: Do you think there's a stigma in the music industry or black community?
'It's definitely difficult to go through. If you've gone through it (mental health challenges), you don't want to believe you are 'crazy' or something is wrong with you. You're reluctant to reach out or tell anyone, for fear that it's a scary or embarrassing thing.'
AWI: What are your next steps as far as music goes?
Jermaine: 'I believe I'm called to do a different type of music, and to come out on the other side of this diagnosis. Music that's based on inspiration and love… Not as much hip-hop, but music that is going to reflect positivity and greatness. My new book, "Genius of a Schizophrenic", is done and I would love to have it published later this summer.'
AWI: What is a final message you want to share?
Jermaine: 'You matter. You are enough. Know who you are. Be self-aware. Develop a sense of self-esteem. We take on our environments as children, we take on what we see. We encode body language, for eg. A lot of my childhood had implications on decisions I made later on. When we're depressed we feel insignificant and that we're not enough. I read an interesting book called 'The Selfish Gene' which basically demonstrates that as humans we are significant, period. If something is happening it's okay…take the steps you need to take.'
—
You can listen to Jermaine's music (known as Nate Calloway) on:
Soundcloud: Www.Soundcloud.com/nate-calloway
YouTube: https://youtu.be/-yqYR6egsMY
Support the release of Jermaine's impactful book here, and check out his video campaign below! We hope you'll consider supporting what is sure to be a transformative read 🙂 Best of luck Jermaine!! 
---
All content on Art With Impact is available to all, free of charge and without ads. If articles like this are valuable to you, please consider supporting Art With Impact.
This matters!