5th International Conference on Youth Mental Health
Using Short Films To Reduce Stigma
Presented by: Ashlen Harkness
Too often, the mental health continuum of care begins once a problem has already been identified. The arts, however, provide a unique and powerful way to address mental health stigma, teach warning signs, and open young people to the idea of seeking support, all prior to a first episode. This interactive session will engage participants in a lively discussion about the role of art and non-linear learning tools to encourage prevention, early intervention, and reduce stigma related to mental illness among young people.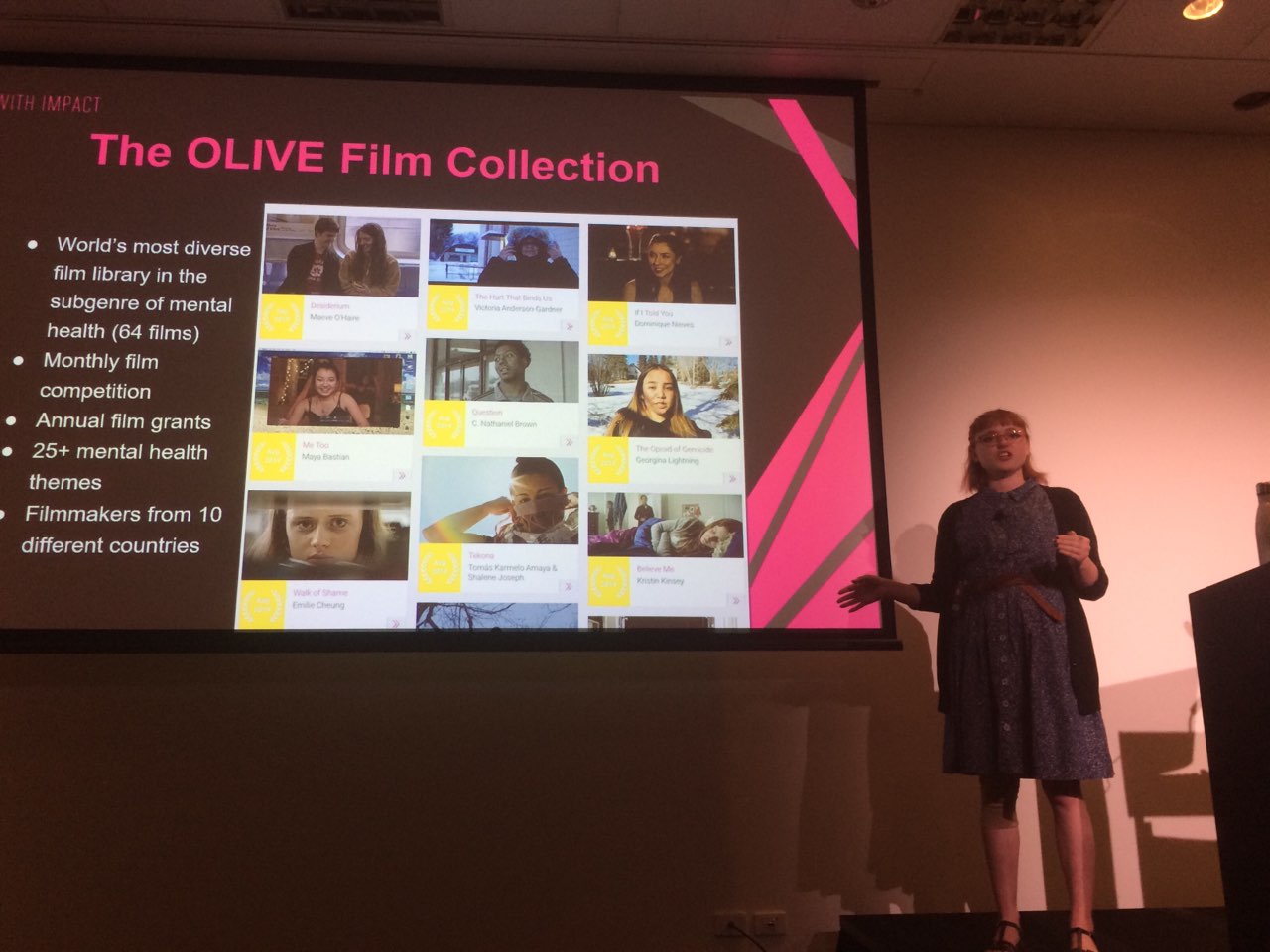 This session will start with viewing the winning short film 'Core.', created by Ashlen Harkness, who is a filmmaker and dance-creative based in both Melbourne and Canberra. 'Core.' as a film, powerfully explores the internal struggle, and external manifestation of panic and anxiety. The film, which was intentionally designed to be somewhat anxiety inducing, has become an empathy builder.
Next, the session will highlight the creative process that resulted in some of the film's most powerful elements. Offering the opportunity for the audience to hear of the filmmaker's personal journey, which provided the motivation behind creating the film. The filmmaker has repeated a similar creative process to create a second film, Zer0, exploring the mental health issue of depression for students in secondary or tertiary education.
'Core.' has become a useful tool to empower young people to reach out for support. This has been demonstrated, by the international organisation Art With Impact, who uses web-based technologies to build a global, collaborative community of filmmakers, who use their art to change the conversation about mental illness. The session will provide evidence of the positive contribution that short films can have in this sector, through a look at the data collected from students who have watched Core. at workshops throughout North American and Canadian college and university campuses.
CORE from Art With Impact on Vimeo.
Finally, the session will offer the opportunity to jointly discuss how short films can be used to explore mental health topics and become a powerful conversation starter.
We ask the question, what can we do here in Australia to keep this conversation going?