Elle Fanning Stars in Viral Eating Disorders Short
Before we even get started, the question must be asked: Elle or Dakota?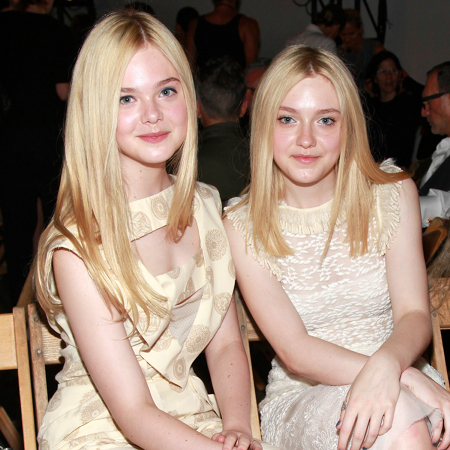 THERE CAN BE ONLY ONE
Now hold your answer and be prepared to show your work; for right now, we have more important topics to discuss.
The Fanning on our list today is Elle, who plays a central role in cinematographer Rodrigo Prieto's short film about eating disorders, Likeness. The short has gone viral, probably thanks in large part to Elle's presence, but undoubtedly also because of the raw and effective presentation of an issue that affects so many.
The previously Oscar-nominated Prieto (Brokeback Mountain, The Wolf of Wall Street) makes his directorial debut with Likeness, a project on which he collaborated with his teenage daughter, Ximena, who has struggled with anorexia. Many of the film's opening shots were inspired by actual photos Ximena saw in fashion magazines, providing powerful imagery of modern standards of beauty, and the distortion that occurs when an individual holds herself up in comparison. Preito's casting of the unquestionably beautiful Elle Fanning might strike some as counterintuitive (let's all feel sorry for the beautiful, slender actress who would make many of us feel hideous on our best days, etc.), but the film manages to reach beyond this: the heart of eating disorders and fractured body image is not based on reality or the perceptions of others, and no one is immune.
Candescent Films ("Socially conscious films to educate and inspire") first premiered Likeness at the Tribeca Film Festival over the summer, and released the short on YouTube last week. With eating disorders being the mental illness with the highest mortality rate, one hopes that the provocative film will continue to gain traction and continue to make an impact.
---
All content on Art With Impact is available to all, free of charge and without ads. If articles like this are valuable to you, please consider supporting Art With Impact.
This matters!