Depression and Imagination Come Together in New Short 'Wonderland'
My apologies in advance if this post manages to get "Your Body is a Wonderland" stuck in your head.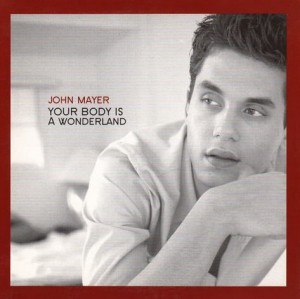 What's that? You hadn't even thought of it? Well, I did, and I refuse to suffer alone.
Not to worry, though: this post is happily Mayer-free, and focuses instead on the forthcoming short film WONDERLAND from Tartan Spartan Films, a Glasgow-based production company. The Tartan Spartan team has high hopes for WONDERLAND as a tool to raise awareness of mental illness, and judging by the success the project has seen so far in its Indiegogo efforts (the campaign has far surpassed its goal and continues to amass funds), the stage is set for the film to achieve all it sets out to accomplish.
So what is it that sets WONDERLAND apart from other mental health-themed shorts? Well, you might not be able to tell from the Indiegogo log line, which only divulges that the story is about "a 9 year old girl who uses the power of her imagination to help her grieving Mum." But the story is more complex than that: young Aoife has lost her sister, and the loss of a child has sent her mother into depression from which Aoife tries to rescue her. When her attempts make no impact, Aoife takes a much more creative approach.
"Her imagination starts looking for solutions to what is a very adult problem and her mind starts conjuring up a character to help," says writer and director Mark Westwood.
That imaginary character is played by actor and co-producer Tom Moriarty, whose own experience with depression makes his involvement in the film intensely personal.
"The thing that helped me get a grip on it, as well as my loved ones who helped me through, was that I realized it wasn't just a phase I was going through – it was actually an illness," says Moriarty.
Once WONDERLAND is finished, Westwood and Moriarty plan to bring the film to festivals and events specifically focused on mental health and mental illness. And they are not alone in their dedication to the project and its message; many members of the cast and crew have donated their wages back to the film.
"I've experienced mental health problems of my own. It still feels like a secret – something we don't talk about," says Westwood. "I wanted to address the topic without going on a lecture about mental health and how we can't keep on pretending it's not there."
WONDERLAND is scheduled to shoot in multiple locations around Glasgow at the end of November. You can learn more about the film and contribute to the project here.
---
All content on Art With Impact is available to all, free of charge and without ads. If articles like this are valuable to you, please consider supporting Art With Impact.
This matters!