Located in Quebec? Debuting today: Documentary Futurism!
Hello, film enthusiasts! We're excited today to feature Montreal-based Cinema Politica, an organization we previously profiled  five years ago.

Their exciting Documentary Futurism project is celebrating their 15th anniversary and as a result are hosting some exciting activities to acknowledge this milestone:
Today is the office premiere of a whopping 15 short films produced as part of their Documentary Futurism initiative at the Cinémathèque québécoise. Each film was commissioned by Cinema Politica in late 2017 with the support of the Canada Council for the Arts' New Chapter program, and seeks to inaugurate a new cinematic dubbed "Documentary Futurism". The impressive projects draw inspiration from the likes of Afrofuturism, Indigenous futurism, speculative fiction and non-fiction to envision and represent a Canada 150 years into the future.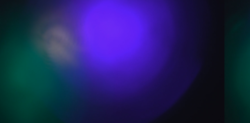 One of the Documentary Futurism films, The Universe According to Dan Buckley, centres upon a protagonist living with schizophrenia, and his narration informs the entire work.
Other standout films recommended by Cinema Politica include Breath Anew, which chronicles a refugee passing down their experience for generations to come; NOVA, a film dealing with memory and connection in an age of augmented reality and gamified existence; and Here and Mars, about a young female astronaut set to embark on a journey to Mars.
The premiere tonight tonight is now SOLD OUT but the films will be circulated to communities throughout Canada through
Cinema Politica
" local chapters.  If you're free
this Saturday
, join Cinema Politica at their
"feisty fifteen" birthday bash
 featuring special guest speakers saluting the 15 years since the documentary network's conception, as well as a live performance by experimental music collective Yamantaka // Sonic Titan.
—
Here's to another 15 more!
---
All content on Art With Impact is available to all, free of charge and without ads. If articles like this are valuable to you, please consider supporting Art With Impact.
This matters!