Alaska's Suicide-Themed "We Breathe Again" Gets Financial Boost
Listen up: there's some exciting news to report out of Alaska.
…trust me.
The Alaska Mental Health Trust Authority recently announced that it would be awarding $10,000 in grants to two deserving organizations, one of which—the Native Movement's Indigenous Leadership Institute—having already earmarked the money to help fund the production of We Breathe Again, a documentary about the issue of suicide in rural Alaska.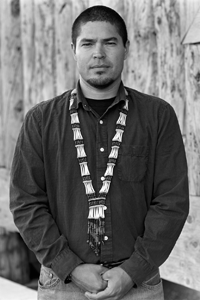 Alaska native Evon Peter is the film's executive producer, and is no stranger to the documentary world. Having been both the a subject and cultural adviser for the documentary Homeland: Four Portraits of Native Action, Peter spends his off-screen time leading initiatives in suicide prevention and healing within Alaska Native Communities. We Breathe Again is being tackled as a collaboration between Peter's Gwanzhii LLC, the non-profit Indigenous Leadership Institute, and New York-based Crawl Walk Run.
Raising awareness of suicide is the main goal of We Breathe Again, and although it has an Alaskan focus, the film remains conscious of a broader worldview and "presents a lens through which we might all see a reflection of our own local and global struggles, as well as a potential path of healing and well-being."
The grant from the Mental Health Trust dovetails with the project's successful Kickstarter campaign to cover the production and editing costs for the film, which aligns with the Trust's long-standing mission of improving the lives of those who struggle with mental health. The Trust has been in existence since 1956.
The Trust's program officer, Steve Williams, noted that We Breathe Again is a deserving recipient of the grant, with its message encompassing the issue of suicide, but also ways for the community to deal with such a devastating problem.
"This particular project, the target was talking about the impacts of suicide and community healing and bringing education to the broader concept," said Williams.
---
All content on Art With Impact is available to all, free of charge and without ads. If articles like this are valuable to you, please consider supporting Art With Impact.
This matters!