2014 Mind-Rights Film Festival Features Impressive & Impactful Mental Health Shorts
Wouldn't it be nice if there were actual mental health shorts?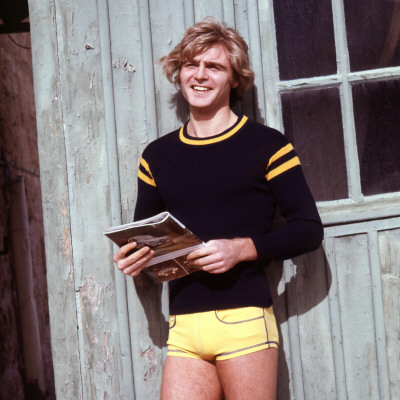 I think they'd look a little something like this.
Well, there may not be any (uncomfortably snug) short pants to keep us all in a healthy frame of mind, but filmmakers from around the world do their best to keep the issue of mental health on our screens and in our collective consciousness, as was demonstrated at the Mind-Rights Film Festival last month in Lisbon.
Made possible by the Gulbenkian Global Mental Health Platform and the Calouste Gulbenkian Foundation, the Mind-Rights festival showcases films from all over the world that focus on mental health themes, "in order to promote the rights of people with mental disorders." The two-day event featured juried screenings of 22 short films, and wrapped up on the final day with an awards ceremony for the winning works. The Mind-Rights site provides a helpful collection of trailers and info for each film, including this year's winners: Sweden's MAMMA ÄR GUD and Italy's LE VOCI UMANE (Jury Award – First Prize Ex Aequo), and the UK documentary SMILE (Audience Award).
Also included in this year's Mind-Rights program was DROP, a short from John Deery of Derry, Northern Ireland, who created the film while a masters student at the University of Ulster. DROP focuses on the issue of suicide awareness in young people, with the title inspired by the Foyle Bridge in Derry, where many tragically choose to take their own lives.
"Our mental health is so important. People need to know that there is help and support out there and that there is life after bad mental health," says Deery. "It's about opening up and talking. If DROP encourages just one person to seek help with their mental health then that's better than a million film festivals recognizing it."
You can learn more about the Mind-Rights Film Festival here.
---
All content on Art With Impact is available to all, free of charge and without ads. If articles like this are valuable to you, please consider supporting Art With Impact.
This matters!